Estimated read time: 2-3 minutes
This archived news story is available only for your personal, non-commercial use. Information in the story may be outdated or superseded by additional information. Reading or replaying the story in its archived form does not constitute a republication of the story.
Keith McCord Reporting The fourth annual Salt Lake City Marathon takes place tomorrow. So here's a heads up, as there will be some traffic delays in the valley.
The runners will make a big loop in the Salt Lake Valley, and depending on where people are driving, they could face some delays. There will be sort of a rolling closure of streets that will correspond with the race route.
#runners
When you have more than 10,000 people running and biking along a 26-mile route on city streets, it's inevitable that automobile traffic will be affected in some way.
Each year, organizers of the Salt Lake City marathon do their best to get printed information out to alert residents along the route of possible delays. Race Director Scott Kerr explains, "Two weeks out we have pieces sent out to every household and business within a half mile of the course, and then last week, we have someone go to every single door and hang a map with affected roads."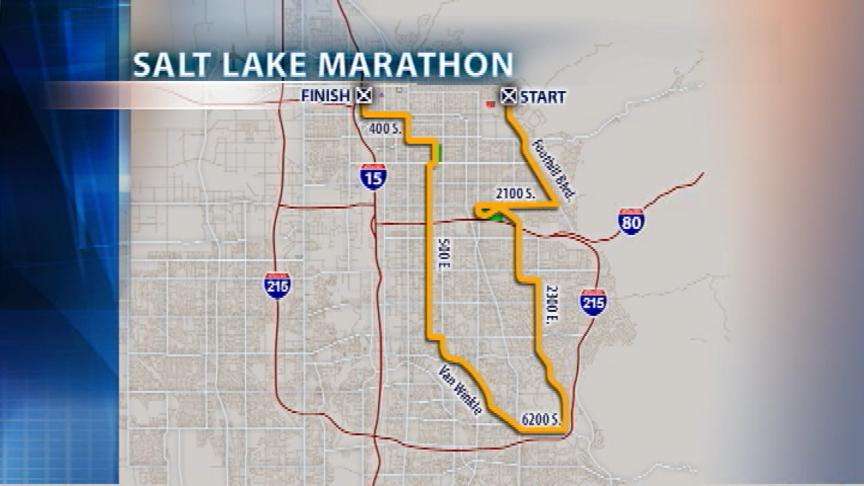 Here's the race route, which is roughly the same as last year. The starting line is at the University of Utah. The race then heads down the east side of the valley, turns west at 6200 South, and then heads back north and ends at The Gateway. Closures and lane restrictions will be occurring between 5:00 a.m. and 1:00 p.m.
Kerr says, "The police are instructed that at the intersections, as runners pass, they will stop some traffic, but they'll let them through whenever there's a break."
In its inaugural year in 2004, the marathon caught many motorists by surprise.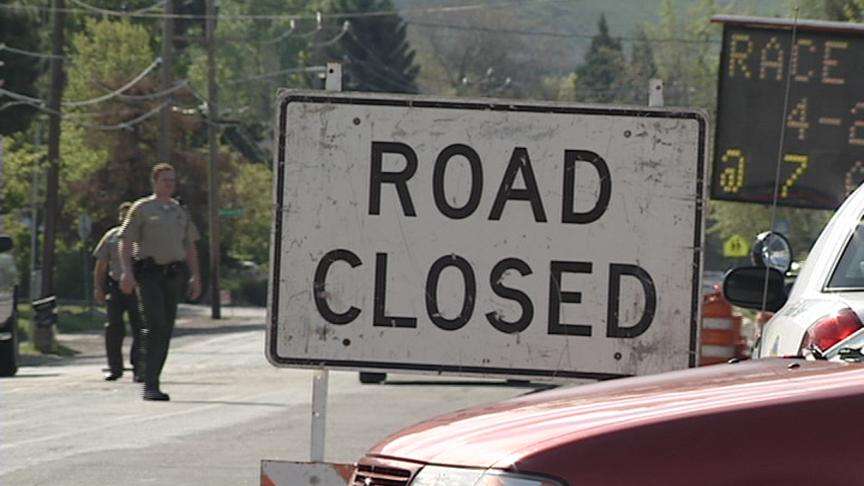 Now that the race is an annual event, the hope is more people are aware, but race organizers still advise that if you are crossing the valley tomorrow before 1:00 p.m. to allow extra time.
"If they could be a little patient, it's for a very good cause," Kerr says. "We've raised more than $1 million for the Huntsman Cancer Foundation through this race in the past three or four years."
So the bottom line is that all roads will be open by 1:00. The Salt Lake Marathon is getting more popular, and more than 10,000 will participate this year. That's up from the 8,900 last year.
More information about road closures and transportation can be found by following the links found at the right of your screen.
×
Related links
Most recent Utah stories