Estimated read time: 2-3 minutes
This archived news story is available only for your personal, non-commercial use. Information in the story may be outdated or superseded by additional information. Reading or replaying the story in its archived form does not constitute a republication of the story.
Alex Cabrero ReportingA man police have wanted for awhile is now in custody. Police say he's lucky officers didn't shoot him for what he did after they caught him. The man has been on the run since, police say, he shot at another car during a road rage incident last month in Taylorsville.
He was caught in Ogden. Investigators say they got a good tip he'd be at a house there. Deputies thought they had this man Wednesday in Cottonwood Heights. They chased him, then decided there were too many risks with the chase and let him go. Then, Thursday, they got that tip he was in Ogden, but they still had to use a taser to get him to give up.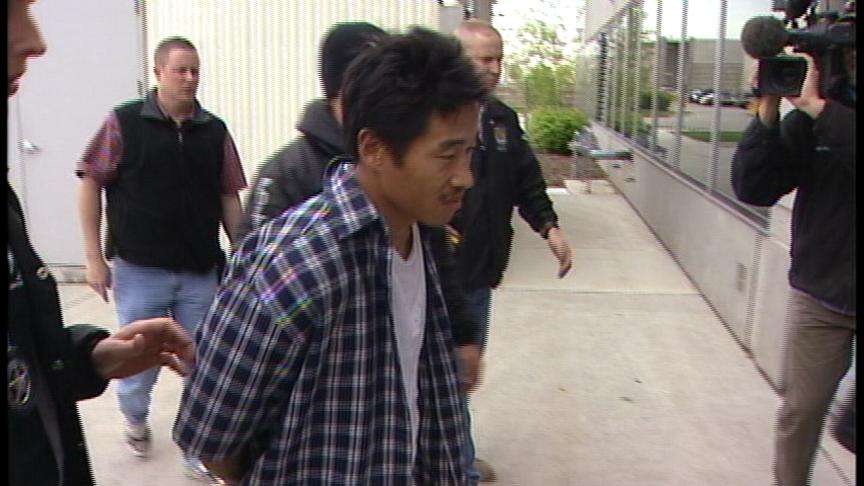 Accidents seem to always back up the afternoon rush hour. Accidents like this one, though, are rare because it involved the U.S. marshals chasing a suspect.
U.S. marshal Michael Wingert said, "A trooper boxed him in, actually deliberately crashed his car into the suspect's car."
That suspect is 28-year-old Christopher Leech, now in jail on attempted homicide charges. Police think he's the one who shot at another vehicle during a bit of road rage in Taylorsville last month.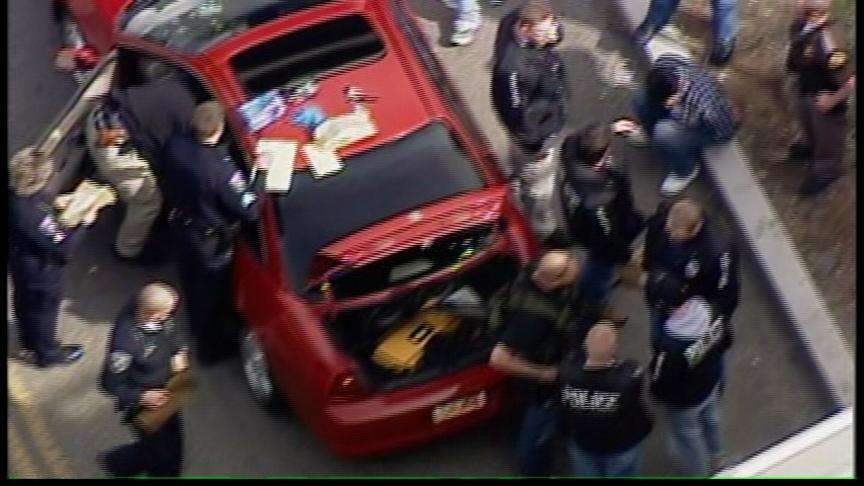 For the past few weeks, police have been looking for Leech. Thursday when they got a tip he was at a house in Ogden. They got there to see him get into his car. Police followed him onto the interstate, then through city streets, when a state trooper decided to box him in. The real action happened when officers started walking toward his car.
Lt. Chris Bertram said, "The suspect, Christopher Leech, actually reached for a handgun in his waistband."
That's when the trooper shot Leech with his taser gun, dropping him right away.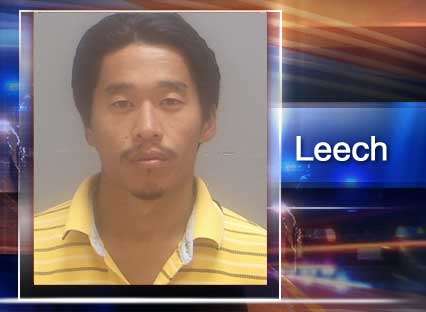 "After the arrest, we did in fact verify that he had a fully loaded semi-automatic handgun in his left front pocket," Wingert said.
In another twist, investigators also think Leech is the man who phoned in a threat to the Green Street bar in Trolley Square this week. To add to it all, there was a bomb scare at a courthouse in Salt Lake City Thursday afternoon. Police think Leech may have phoned that one in, as well.
He's now here at the jail on attempted homicide charges but could see more charges come his way soon.
×
Related links
Most recent Utah stories