Estimated read time: Less than a minute
This archived news story is available only for your personal, non-commercial use. Information in the story may be outdated or superseded by additional information. Reading or replaying the story in its archived form does not constitute a republication of the story.
Gene Kennedy Reporting Late last night a man made a threat against patrons at Trolley Square Mall. Not surprisingly, the threat drew a big police response.
The man kept calling one of the employees at the Green Street bar. When the bar employee couldn't talk to him, the caller said he was going to shoot someone outside the bar.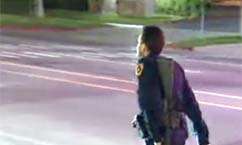 Police swept the mall, but didn't find a suspect. It was a big threat with a lot of officers responding, but fortunately it didn't cause any major problems.
Lt. Dave Cracroft of the Salt Lake Police Department explained, "Quite often with calls like this, when they're calling up and saying they're going to hurt somebody or shoot somebody, they want to get a response and the thrill of seeing all the officers show up."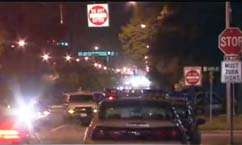 Police tell us apparently the man was just trying to make life difficult for the employee.
Police say since the Trolley Square massacre in February and what happened at Virginia Tech this week, they are taking such threats very seriously.
If police do catch a suspect, he likely will face at least a charge of making a terrorist threat.
×
Related links
Most recent Utah stories