Estimated read time: 2-3 minutes
This archived news story is available only for your personal, non-commercial use. Information in the story may be outdated or superseded by additional information. Reading or replaying the story in its archived form does not constitute a republication of the story.
WEST VALLEY CITY -- Monday night around dusk, West Valley City flipped the switch on a lighting project that caps off a major reconstruction overhaul on 3500 South.
It might not be quite as exciting as lighting up the community Christmas tree, but the new decorative LED street lights add to a vibrant community atmosphere. They should also save the city more than $100,000 over two decades -- plus, federal stimulus money helped pay the tab.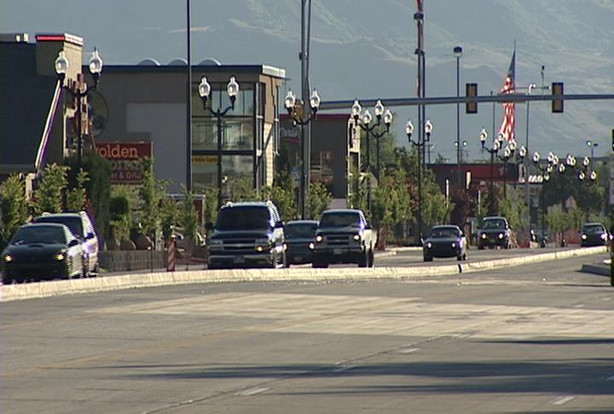 West Valley City officials turned the lights on around 9:30 p.m. You'll see the decorative lampposts lining 3500 South between 2700th West and Bangerter Highway.
Crews put up the 105 poles and 210 LED street light fixtures as part of the reconstruction project on 3500 South. This is the first LED street light project in West Valley.
The city used $160,000 from an Energy Efficiency and Conservation Block Grant to upgrade from standard light fixtures. West Valley City transportation engineer Erik Brondum says the LEDs should last five or six times longer than standard lights.
"Standard lights, you get about three and a half to five years of life out of it. These are projected at 20 years," he said. "So, the only time we'd have to visit them is when there's something wrong with the photo cell."
The lights should save the city approximately $33,000 in maintenance costs and $79,000 in energy costs over 20 years.
The lights also provide safety lighting for pedestrians and add to the boulevard concept that the city wants to achieve.
The lights were the last element of the reconstruction project that widened the road and also added the Utah Transit Authority's Bus Rapid Transit system.
E-mail: jboal@ksl.com
---
×
Related Stories