Estimated read time: 2-3 minutes
This archived news story is available only for your personal, non-commercial use. Information in the story may be outdated or superseded by additional information. Reading or replaying the story in its archived form does not constitute a republication of the story.
SALT LAKE CITY (AP) -- The judge who was set to try polygamist sect leader Warren Jeffs on charges of rape by accomplice has abruptly canceled an upcoming hearing.
Fifth District Judge James L. Shumate had been scheduled to hold the Monday hearing on whether evidence seized from Jeff's sport utility vehicle when he was captured can be introduced into court.
Shumate issued a two-sentence order indefinitely canceling that hearing, without explanation. The judge earlier postponed a trial that was set to start this month.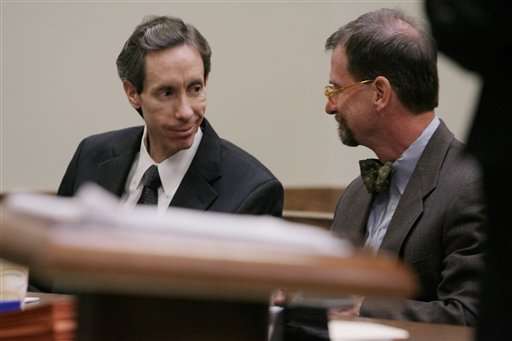 There was no explanation Tuesday for the latest delay, but the court docket shows that Shumate on April 3 received a sealed petition from defense lawyers or the prosecution -- the docket doesn't identify the source of the petition.
Shumate also issued a sealed order that day. "There has been a legal proceeding that caused the continuance of that hearing," Deputy Washington County Attorney Brian Filter said Tuesday. He refused to elaborate.
Shumate refused through a court clerk to explain the reason for the latest delay to The Associated Press.
Jeff's attorney, Walter F. Bugden, was equally circumspect on Tuesday, saying, "I am not going to comment on this."
Jeffs, 51, was captured in August outside of Las Vegas after more than a year on the run.
The leader of the Fundamentalist Church of Jesus Christ of Latter Day Saints faces two counts of rape as an accomplice for allegedly telling a 14-year-old girl to submit herself to a 19-year-old cousin in an arranged marriage in 2001.
Jeffs pleaded not guilty, but Shumate bound Jeffs over for trial in December.
Bugden has said Jeffs was being prosecuted for his religion, which holds that polygamy will bring men and their wives glory in heaven.
Jeffs has led the FLDS church since 2004. An estimated 10,000 church members mostly make their homes in twin border towns of Hildale, Utah and Colorado City, Ariz.
(Copyright 2007 by The Associated Press. All Rights Reserved.)
×
Most recent Utah stories