Estimated read time: 2-3 minutes
This archived news story is available only for your personal, non-commercial use. Information in the story may be outdated or superseded by additional information. Reading or replaying the story in its archived form does not constitute a republication of the story.
Shelley Osterloh Reporting The last victim of the Trolley Square shooting to be released from the hospital, Stacy Hanson, returned home today. Hanson is in a wheelchair now, so his house got a make over from Utah's Heart to Home Foundation.
It was couple of weeks ago when Heart to Home Volunteers stripped the inside of the Hanson home to widen doorways, build a wheelchair accessible bathroom and ramp. Volunteers rebuilt the home in time for Stacy's return. Stacy's wife, Colleen, says the home is beautiful. Stacy Hanson says, "I can't believe it. I just can't believe it."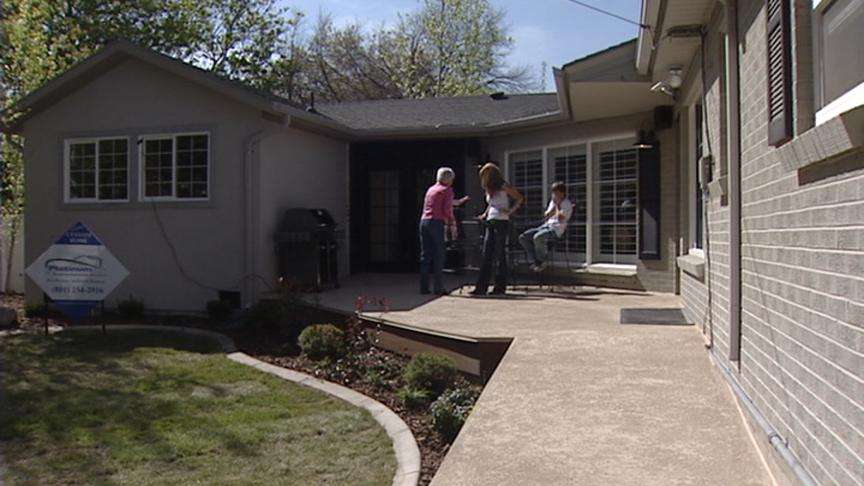 Soon after the shooting, Stacy's brother, Timothy, came to the house to figure out how he could widen some doors; then Heart to Home came to the rescue. He says, "Then all of sudden, these folks come in and bam, it wasn't a question of widening a door or two it was adding a new room and tearing down that old hot tub making a ramp and all those things so it was absolutely amazing the way the community stepped up."
For family, Stacy's return home was one more step in a long battle to recovery. Stacy's mother, Katherine Hanson says, "It is the answer to my prayers. And my next prayer is that someday he can walk." "Yeah, we've got some challenges ahead," says Stacy. "But we've also got some incredible opportunities and some incredible support going for us and that's all that matters."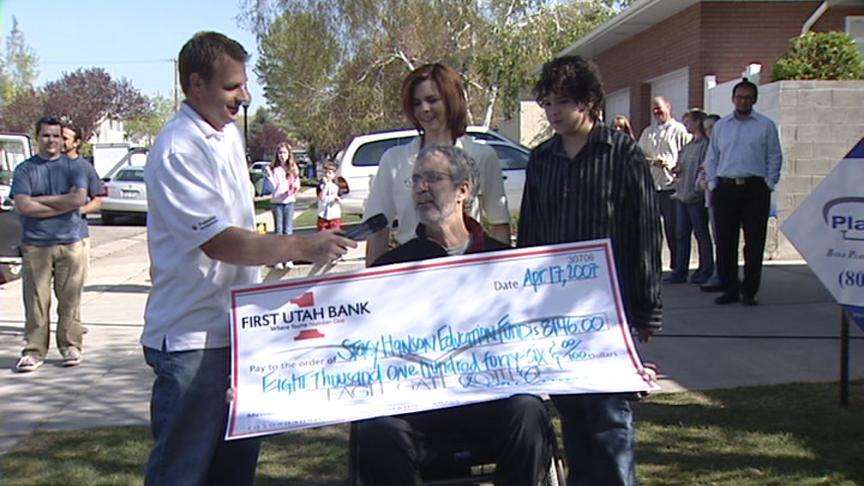 Many were there to welcome him home; from the first officers on the scene at Trolley Square to the paramedics who cared for him there. "A lot of times we don't get to see the end result and it's refreshing to see what has happened here," says Russ Whitney, a firefighter paramedic with the Salt Lake City Fire Department. Master Officer Ken Hammond, with the Ogden Police Department says, "To see the community of salt lake come together like this restores a lot of faith and a lot of hope."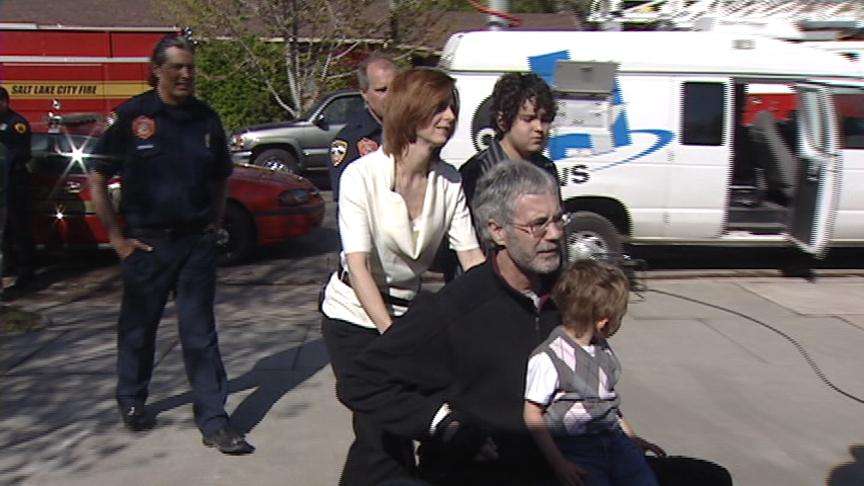 Stacy says the outpouring of support has helped him heal mentally and physically. He wants to be there for others in need by helping on the next heart to Home project. "I want to get involved because it made such a difference in our life. I want to make a difference in somebody else's life too." Because he says, after two months in the hospital, he knows how important it is to be home. "Just thank you everyone, I appreciate it so much."
The Hanson's also received an $8,000 scholarship for t heir 16-year-old son Alex.
×
Related links
Most recent Utah stories