Estimated read time: 2-3 minutes
This archived news story is available only for your personal, non-commercial use. Information in the story may be outdated or superseded by additional information. Reading or replaying the story in its archived form does not constitute a republication of the story.
Jed Boal ReportingSalt Lake City's firefighters must train at least 20 hours each month. In a training scenario today, firefighters had to deal with a car being engulfed in flames.
Cars today are better than they used to be in nearly every respect, but things go wrong and they can still catch fire. Firefighters trained under watchful eyes at the fire training facility today.
In February as a van caught fire on 4th West. A witness pulled the driver out of the van and he fled with burns on his face. One of many unpredictable situations firefighters run into when they roll up on a fire.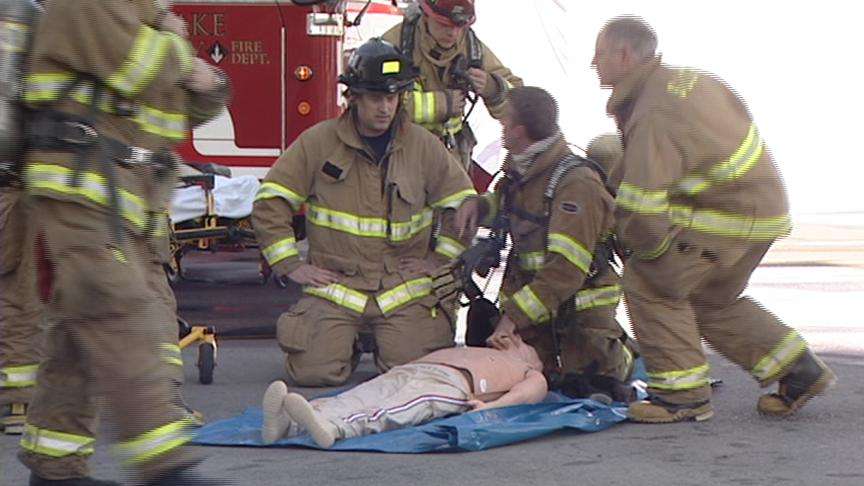 The training scenario for today involved a car being engulfed in flames, a woman escaping with serious burns and her friend being trapped inside.
Battalion Chief Devin Villa of the Salt Lake City Fire Dept. said, "We've just started this in the last year in doing what we call, total evolution. Bringing out the victim, from start to finish…After the firefighters pull the victim from the car, the scenario won't end. They'll get extra training today…We're incorporating both medical treatment and fire suppression into one drill. Much more lifelike for our crews, rather than just focusing on fighting a fire, taking care of a patient."
Firefighters were able to assess the severe burns and put a tube down the patient's throat, so he could start to breathe again.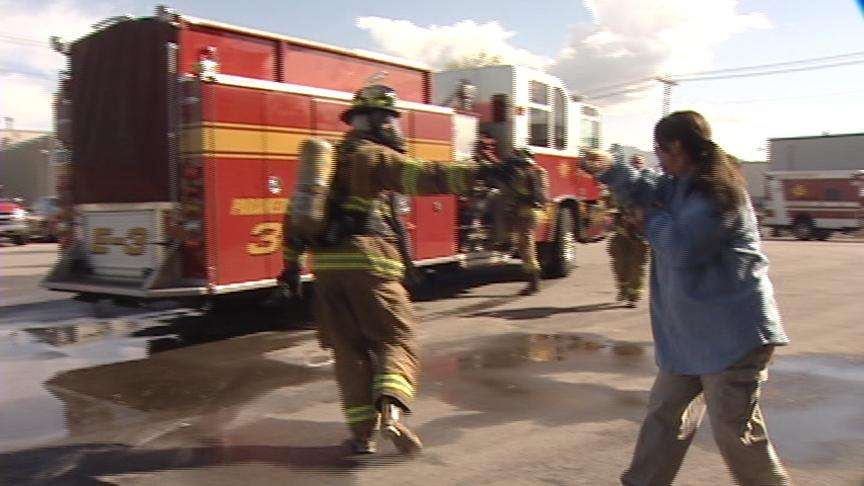 Battalion Villa said about the training drill, "They were told specifically, 'this is real life.' You cannot pass the patient to anyone else. You must fight the fire. You must treat the patient that's appropriate…It helps us immensely that crews can do that. Repeat, repeat, repeat. If anything goes wrong, they just revert back to what was repeated."
The firefighters learn something different each time they do a drill like this. Their battalion chiefs and trainers evaluate their performance and let them know how to improve.
×
Most recent Utah stories