Estimated read time: 2-3 minutes
This archived news story is available only for your personal, non-commercial use. Information in the story may be outdated or superseded by additional information. Reading or replaying the story in its archived form does not constitute a republication of the story.
Tonya Papanikolas Reporting Four elementary school kids from the open classroom in Salt Lake are on their way to a unique competition. They'll be competing in speed stacking, where they stack cups as fast as they can.
These ten year old children are fast! They're very excited to see how they "stack up" against other competitors. You may not think of speed stacking as a sport, but these kids do.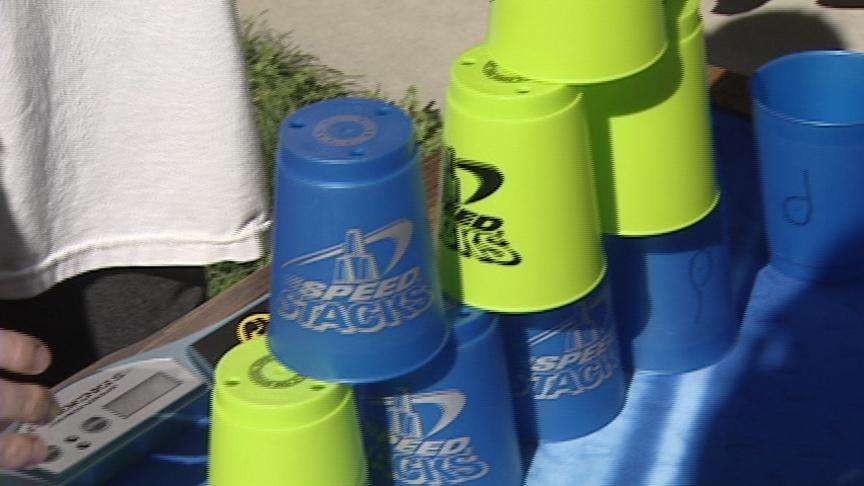 "I practice every day," says Paul Wason. Hannah Resetarits says, "Right now I've been bringing them everywhere, so practicing in the car." Peter Casper adds, 'It's fun, it's good for hand-eye coordination and stuff."
Paul Wason, Hannah Resetarits and Peter Casper have a reason to practice. They're going to the Speed Stacking World Championships this weekend in Denver.
Parent Jeanie Resetarits says, "I think they're just gonna go to Denver and have a great time and see how big it is."
The fourth graders at Salt Lake's open classroom perfected their skills in a P.E. course. Now they constantly try to beat their own records. Peter Casper says, "you always get new scores and stuff and you get excited." Hannah Resetarits touts, "my record is 14.64" Paul Wason says, "my record is 11.30, I think."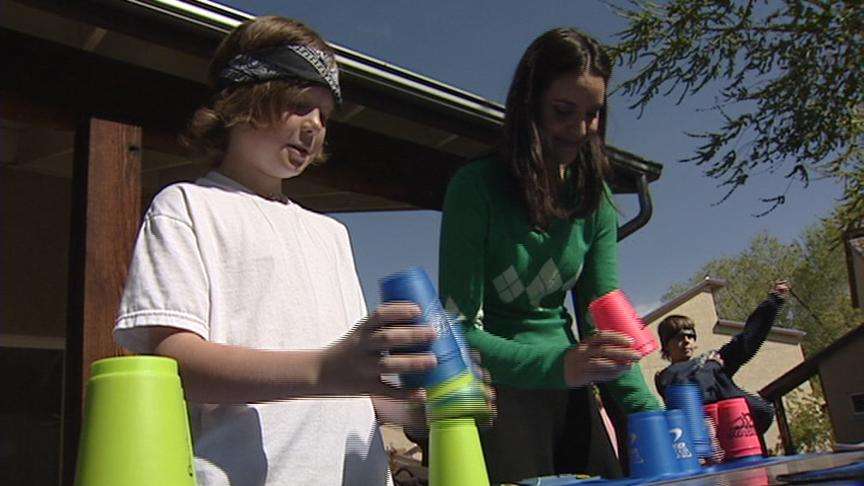 In a timed cycle, speed stackers make 3-cup pyramids, 6-cup pyramids and 10-cup pyramids--all in a specific order. The kids make it look easy, but it's not. It may take awhile to learn, but here's one important lesson: In cup stacking, you don't stop. If you mess up, you just fix the problem and keep on going." As Paul Wason explains, "you can't give up. If you give up, you just get a bad time."
And these kids aren't about to let that happen! The kids say this is their first time competing and they probably won't set any world records in Denver, but they hope to continue improving and maybe become the best someday.
×
Most recent Utah stories