Estimated read time: 2-3 minutes
This archived news story is available only for your personal, non-commercial use. Information in the story may be outdated or superseded by additional information. Reading or replaying the story in its archived form does not constitute a republication of the story.
Ed Yeates Reporting As the doers of graffiti do their thing at ever increasing heights, law enforcement are saying it's only a matter of time along the Wasatch Front before somebody falls to their death.
Vandalism at the Salt Lake City Library has people scratching their heads. A tagger or taggers crawled to a roof and painted graffiti high on the walls of the northwest corner of Salt Lake's Main Library.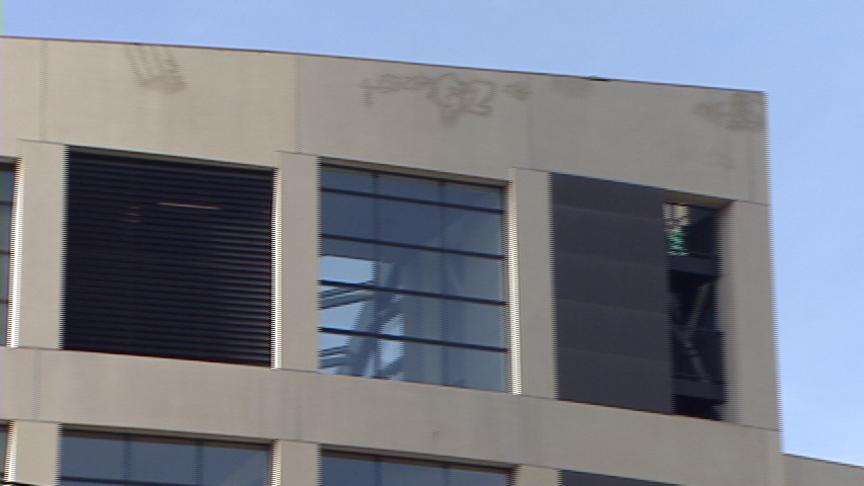 In order to get the graffiti where they wanted it the taggers had to lean or rappel over the edge of the library roof, six stories off the ground.
Since the facade is a fine stone, cleanup crews couldn't paint over this graffiti. They had to clean it with dry ice and other techniques that are costing the library more than $2,000.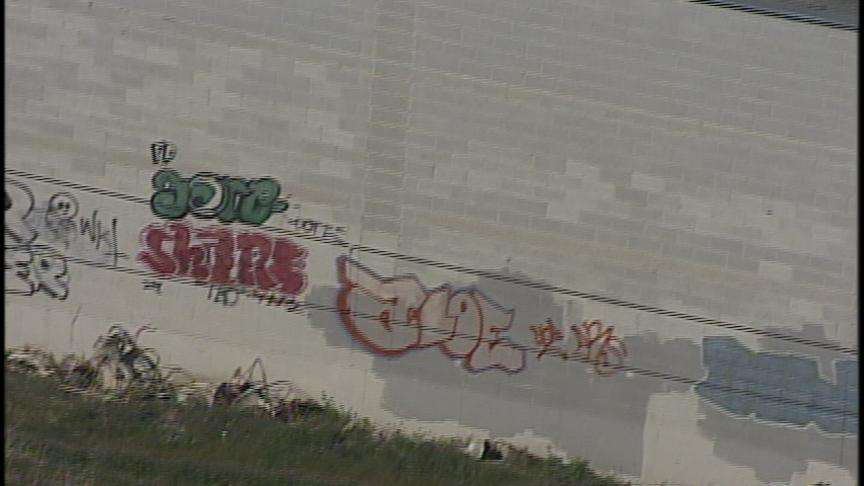 The Library is not alone. On a daily basis now, the City of South Salt Lake diverts public works crews to clean up graffiti.
Dennis Pay with South Salt Lake Public Works says, "A lot of times, we are pulling crews off one job to put them on graffiti removal and obviously there are costs involved - and then it just takes time."
That's time away from maintaining streets, parks, and water systems. But the real concern is where the graffiti is going. Tags are appearing in higher and higher locations that are risky for taggers or would-be graffiti artists who aren't prepared for the heights.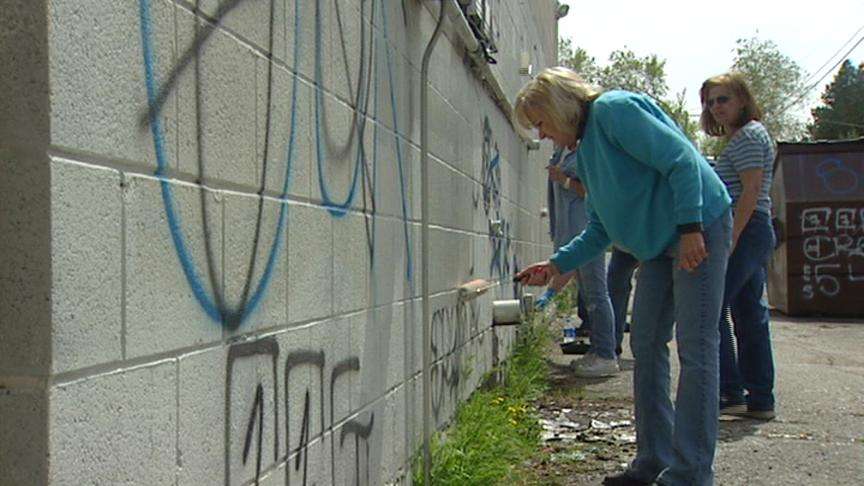 Capt. Tracy Tingey with the South Salt Lake City Police Department says, "It is a challenge to see who can get to the highest location. The danger is them falling."
A warning for these painters is to look at the precarious areas they're crawling, leaning and stretching to reach. The grim reaper is just waiting to snuff out another life.
Capt. Tingey says, "We have some locations here in the city on the sides of buildings where we cannot figure out how they got up there." Capt. Tingey says graffiti is increasing in his city and the punishment for this kind of crime is not nearly enough. "Most of these are considered Class B misdemeanors. They pretty much get a slap on the hand," he says.
Paint on the hands of juveniles was once the evidence police looked for after a graffiti incident like this, but now taggers wear latex gloves while they vandalize.
×
Most recent Utah stories