Estimated read time: 2-3 minutes
This archived news story is available only for your personal, non-commercial use. Information in the story may be outdated or superseded by additional information. Reading or replaying the story in its archived form does not constitute a republication of the story.
Sandra Yi ReportingA chemical scare at the second district court in Bountiful halted a high-profile murder hearing Thursday afternoon. The hearing was unexpectedly delayed for about an hour and a half as authorities tried to determine exactly what this substance was.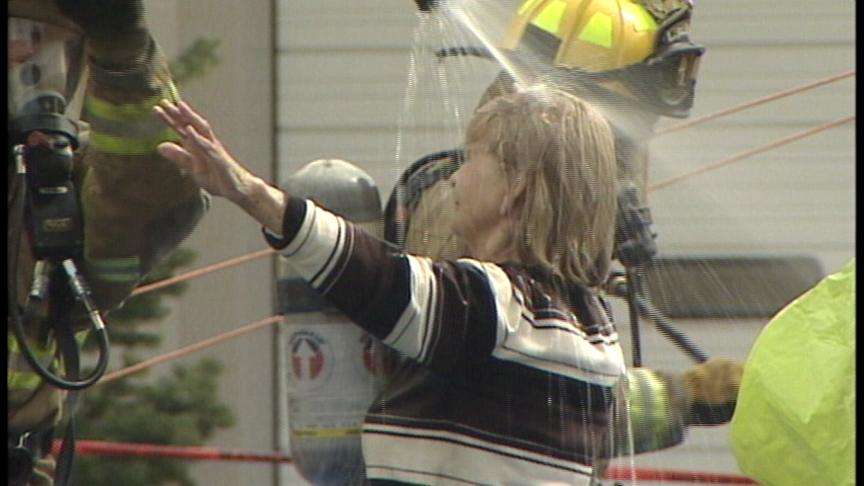 At about 3:30 in the afternoon authorities announced that the substance, whatever it was that was found, was not toxic, so people were let back into the court house in Bountiful.
Around 1:30 Thursday two court clerks were going through the mail when they saw a powdery substance described as looking like cheese, and it was in a letter addressed to the court. They called police. Hazmat arrived and the two court clerks underwent the decontamination process just as a precaution.
As this happened the victim's family, the judge and the attorneys all waited outside. The jury was also sequestered in the city hall building next door. Robert Houston was also taken to an undisclosed location.
The powder incident does not have anything to do with the trial that's currently going on. It was just coincidental, as far as the timing.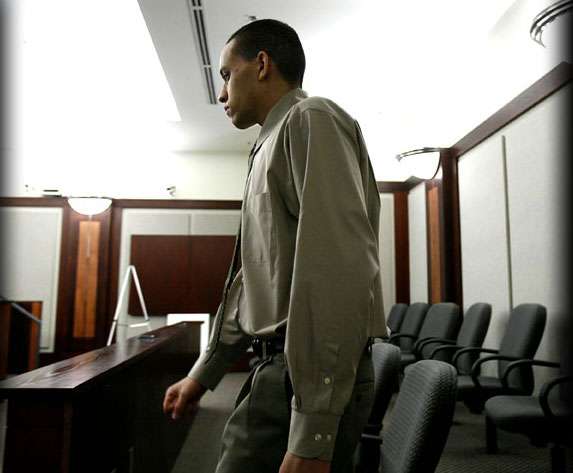 Robert Houston confessed to killing a group home counselor last year. He could face up to life in prison without the possibility of parole.
Thursday afternoon, a defense witness took the stand. The witness says Robert Cameron Houston has a disorder that was never diagnosed and only made worse at the group home where he lived.
A neurophysiologist who evaluated Houston diagnosed him with obsessive compulsive disorder. She says he had a late adolescent onset triggered in part by his father's death and the fact he was sexually assaulted by his brother's friend.
Houston told the doctor he has violent sexual thoughts when he's angry. The doctor said Youth Health Associates, which operates the group home, misdiagnosed him and never got him treatment.
She also pointed out a counselor for the home even brought his girlfriend to the house and he had sex with her. She says that's not a healthy environment for sex offenders.
She said that Houston said he is remorseful and that he feels that he doesn't deserve to live. She did say he can be treated successfully so that he can control his thoughts.
The defense attorney said they do plan to call one more witness that they didn't even know about until Thursday morning and he wouldn't say who that witness is.
The case will likely go to the jury sometime today. They were hoping to wrap up sometime Thursday but because of this delay, that did not happen.
×
Photos
Related links
Most recent Utah stories