This archived news story is available only for your personal, non-commercial use. Information in the story may be outdated or superseded by additional information. Reading or replaying the story in its archived form does not constitute a republication of the story.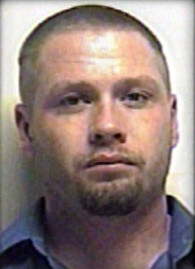 PROVO, Utah (AP) -- A judge has ordered a change of venue for the trial of a man charged with the 1995 murder of Spanish Fork High School student Kiplyn Davis.
Fourth District Judge Lynn Davis this week ordered the case tried in Salt Lake City's 3rd District Court instead of Provo.
Timmy Brent Olsen is charged with the murder of Davis, who disappeared in 1995 and has never been found. She is presumed dead.
Davis had denied a 2008 defense request for a change of venue, saying a fair trial could be held in Utah County.
The defense appealed the ruling to the Utah Supreme Court. That delayed the case until last month, when the sides worked out an agreement and the appeal was withdrawn.
(Copyright 2010 by The Associated Press. All Rights Reserved.)
×
Related Stories