Estimated read time: 2-3 minutes
This archived news story is available only for your personal, non-commercial use. Information in the story may be outdated or superseded by additional information. Reading or replaying the story in its archived form does not constitute a republication of the story.
Carole Mikita Reporting Hundreds of students watched a trapeze artist, a fire juggler and heard vocalists, all at a dance concert. The performance was based on the works of an English poet.
The Repertory Dance Theatre's production "Outside Blake's Window" features quite a combination of artistic talent. And it gave the young people, some of whom are familiar with William Blake's poetry, and some who aren't, lots to think about.
A romp through the visionary mind of 19th century English poet William Blake takes RDT dancers into a unique setting. Today hundreds of students became the audience. The choreographer believes Blake speaks to them.
Choreographer Tandy Beal says, "He's got an honoring of the imagination. That is something that we need to be reminded of, that he would allow the imagination to bring us into the experience of the world."
Blake wrote "I look through the eye, not with it"... Multiple sets of identical twins share the stage with vocalists and an aerialist, formerly with Cirque du Soleil.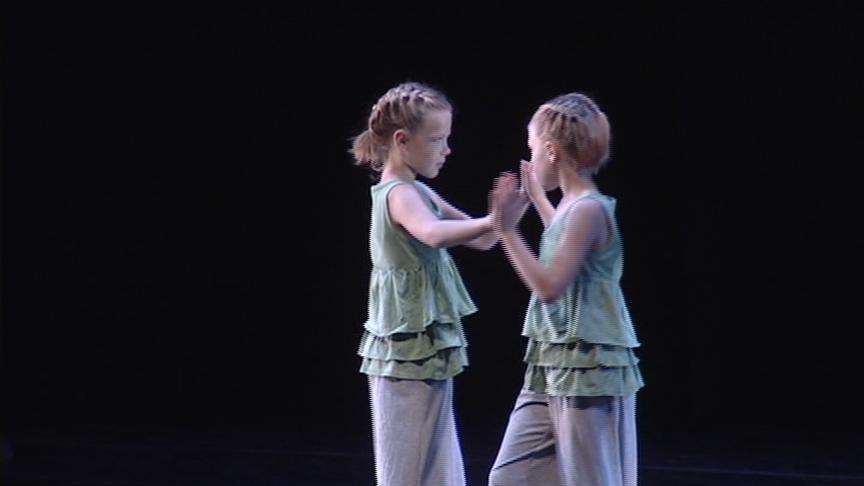 Amy Symmes, of Lone Peak High School, says, "We were studying it in English, about William Blake. And it was really interesting to think about his life and things that he's done in his life and his relationship with his wife and in society and be able to see that on stage and see it play out in real life."
Greer Garlick, a home-schooled student, says, "I thought it was really cool how they were really flexible."
Beal says Blake's light of curiosity bursts into flame in her piece in the form of a fire juggler. She included the "wow factor" in this production. "He really had an extraordinary sense of the wonder of the world, and that's what I'm trying to bring forward here--that you never know what's gonna happen, that the surprises take you off guard, that you re-experience the world anew."
Repertory Dance Theatre's "Outside Blake's Window" runs from April 12 through 14 at 8:00 p.m. at the Rose Wagner Performing Arts Center.
×
Most recent Utah stories