Estimated read time: 2-3 minutes
This archived news story is available only for your personal, non-commercial use. Information in the story may be outdated or superseded by additional information. Reading or replaying the story in its archived form does not constitute a republication of the story.
Richard Piatt and Andrew Adams Reporting A legal battle is starting to take shape between the state of Utah and internet search engine giant Google. A court fight over a trademark protection law the Legislature passed this year seems inevitable.
It has to do with what you see on your computer screen when you do a Google search. In particular, businesses are noticing Google has sold their trademark name to the highest bidder.
Do a Google search for the prescription drug "Lipitor," and the official link isn't the only thing you'll get.
Law professor Matthew Prince explains, "You're getting people advertising who are potential competitors, grey market distributors."
The reason that happens, according to Prince, is that Google has sold the keyword "Lipitor," so it will pop up when a search for the drug is entered. The buying and selling of millions of trademark names is now a legal issue for the electronic age. Some are asking if the name should be for sale.
Prince says, "If you've got something where you've created a brand, someone can actually come in and buy your name so that their name will show up instead of yours."
The Utah legislature decided to take a side on the issue this year. It passed the "Trademark Protection Act," to prevent trademarked names from being 'pirated away,' says one of the sponsors.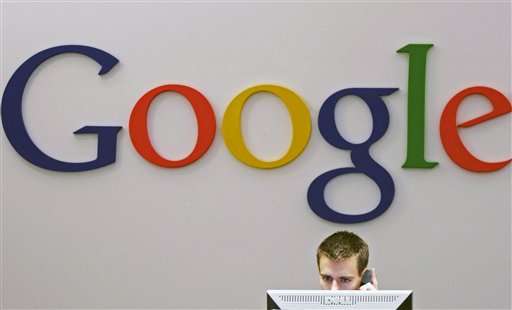 Starting June 30th, it will be illegal in the state for Google to, for example, sell NuSkin's name to competitors or critics. The new law is sparking a firestorm on Internet blogs, some of which are critical of Utah for stepping out on the issue.
Pete Ashdown, of Internet service provider XMission, agrees with them.
State Senate Majority Whip Dan Eastman says it should help local, small businesses. "For a small company that uses trademarks to sell their product and then wants their name to become well-known, they'll like the law."
Industry experts say this doesn't just hurt the Googles of the world but also people that like to comparison shop. Lawyers also express concern whether the law will hold up in court.
Google, through an email statement, promised legal action saying the new law is unconstitutional, and not in the best interest of consumers. But Utah lawmakers and the attorney general appear to be willing to go to the end of the line on this issue, and are excited the state is the only one willing to do so.
×
Related links
Most recent Utah stories