Estimated read time: 3-4 minutes
This archived news story is available only for your personal, non-commercial use. Information in the story may be outdated or superseded by additional information. Reading or replaying the story in its archived form does not constitute a republication of the story.
KSL Team CoverageA phone call to police about a burglary led to a major drug bust instead.
When police arrived at the house near 6000 South 4400 West in Kearns, the would-be burglars opened the door. They told police different stories, and they couldn't identify who owned the house.
Police thought it was necessary to go inside to see if anyone else was home. They didn't find anyone, but they did come across a lot of drugs and several guns.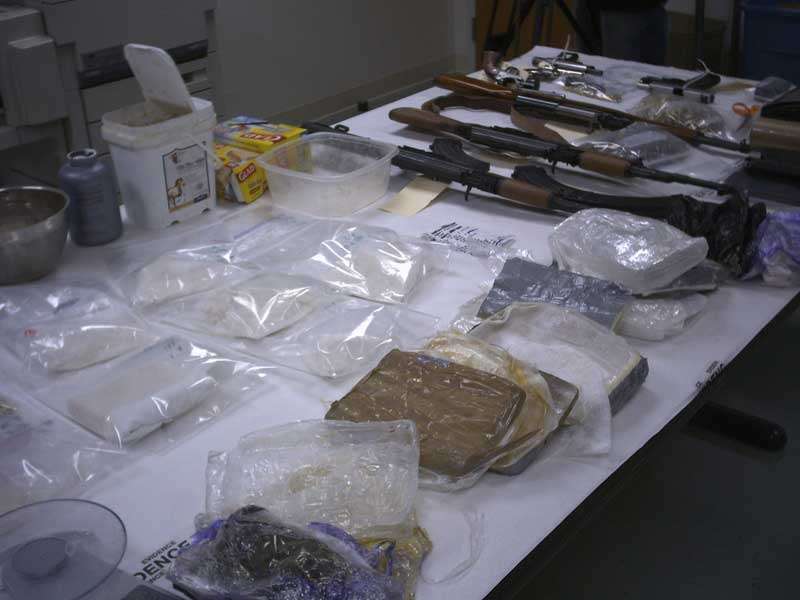 Lt. Chris Bertram of the Salt Lake County Sheriff's Office says, "This is a huge, we believe this is a large network, big drug network. We have taken out a big hub of that network." Authorities say hundreds of thousands of dollars went through the Kearns home.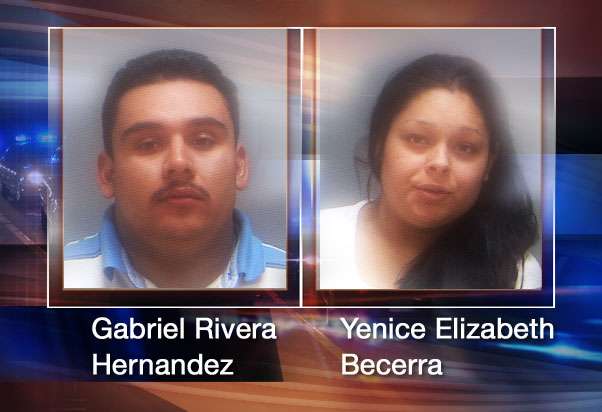 Originally a neighbor called police because he or she saw people climbing through one of the home's windows to get inside. Police arrived, knocked on the door and three people -- two men and a woman with an infant -- answered the door. Gabriella Rivera Hernandez and Yenice Elizabeth Becerra and a minor are all in jail now, and they face felony drug charges for possessing cocaine, methamphetamine and also guns. Becerra is also charged with endangering her infant child, who a relative is now caring for.
Neighbors say there has been a lot of nighttime activity around this home. "It's just been hard it tell who lived there or anything," says neighbor Cheryl Morris. "There's always been a lot of cars and not really seemed like anybody lived there most of the time. At least during the day."
Lt. Paul Jarosack of the Salt Lake County Sheriff's Office said, "We wanted to make sure everything was OK, so our deputies went through and cleared the house looking for suspects. In the process of doing that they found large quantities of narcotics that we believe are going to turn out to be meth and cocaine."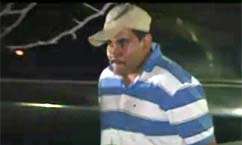 Deputies found gallon-size bags of the drugs. They also found assault rifles, shotguns and handguns. They say all of it was in plain sight.
Originally they thought there may have been a meth lab inside. Now they believe the house was a place to sort, package and distribute the drugs.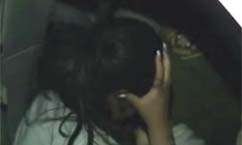 Deputies say they never would have known about the drugs if it weren't for the phone call they received about a burglary. They are commending the person who called 9-1-1 and encouraging more citizens to call about strange behavior in the community.
Lt. Paul Jarosack reiterated his appreciation, "This is citizens doing our work, you know, seeing something suspicious, calling us and that's exactly what we need. We can't be anywhere, we didn't know anything about this place so with some alert citizens who saw something out of the ordinary it has led to a fairly significant drug bust."
Authorities believe the people in custody were renting the home. They don't believe they were cooking any of the drugs inside.
There is also the possibility that this bust could lead to more arrests.
×
Most recent Utah stories