Estimated read time: 2-3 minutes
This archived news story is available only for your personal, non-commercial use. Information in the story may be outdated or superseded by additional information. Reading or replaying the story in its archived form does not constitute a republication of the story.
Sam Penrod ReportingA gunshot broke the silence at Provo's library and scared patrons. Eyewitness News obtained pictures of the woman who fired the shot. She told those in the library she was having a bad day.
Someone with a gun in a public place is a frightening thought, but in this case there is no indication that the woman wanted to hurt anyone. She is in custody and those at the library are relieved no one was hit by the single shot she fired.
The library at Provo's Academy Square turned into a crime scene after police say a 61-year-old woman came in with a silver revolver and fired one shot. Mike Workman was standing just a few feet away.
He said, "I was looking at the CD's, checking out some stuff and then I heard this loud pop. And at first I thought I heard a balloon pop, but then I saw everyone looking over at the situation."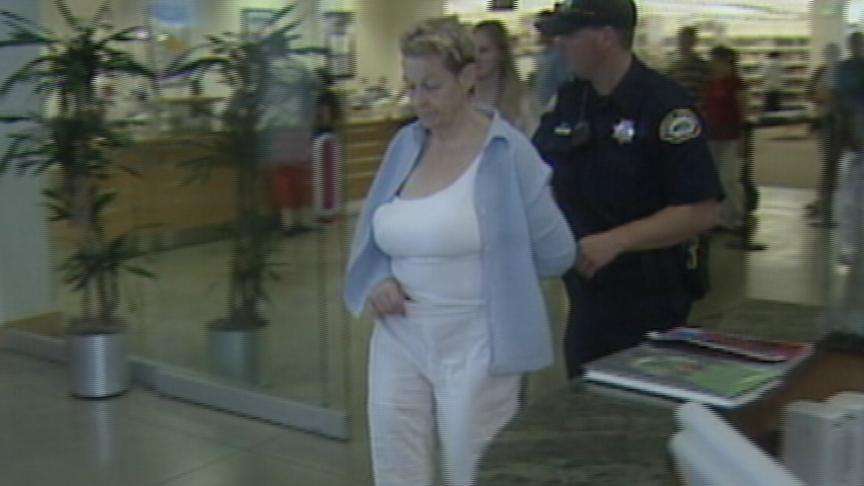 Brett Nielsen was at the library picking up tax forms when he heard the shot. He says a library employee looked at him with a terrified look on her face. "She said she just shot a gun and I was like, 'Are you serious?" And I hid behind the books," he said.
A BYU graduate student disarmed the woman, who fired one shot into some library furniture.
Nielsen said, "She shot it into a chair actually on purpose, that was what was told from the kid who was right there. He said she just had a bad day."
Police believe the woman had been drinking alcohol all day before going to the library. Investigators are trying to find out why she had the gun and if it belongs to her or someone else. The woman was taken by police for a mental evaluation and will likely face charges.
Through it all, the library remained open, as officials tried to keep the situation quiet to prevent it from causing panic.
"Everybody heard the shot. There were like 50 people in there on their computers. Everybody just thought it was something else," Nielsen said.
Since few even knew it had happened, few people had to deal with the emotional trauma of this shooting.
×
Photos
Most recent Utah stories