Estimated read time: 3-4 minutes
This archived news story is available only for your personal, non-commercial use. Information in the story may be outdated or superseded by additional information. Reading or replaying the story in its archived form does not constitute a republication of the story.
Sam Penrod ReportingTwo BYU football players are suspended from the team for violating team rules. The two players bailed out of jail this afternoon and they face charges of assault and burglary, although we should make it clear that no one was actually assaulted because security and police stepped in before the players could get to the pranksters.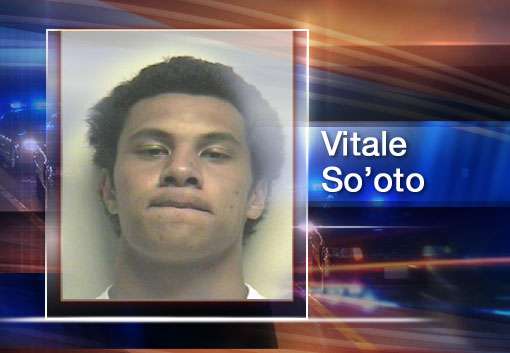 They tried to retaliate after someone was throwing water balloons at them after a dance at a college apartment complex near UVSC this weekend. But when they went after the people who were throwing the water balloons at them, that's when they got arrested.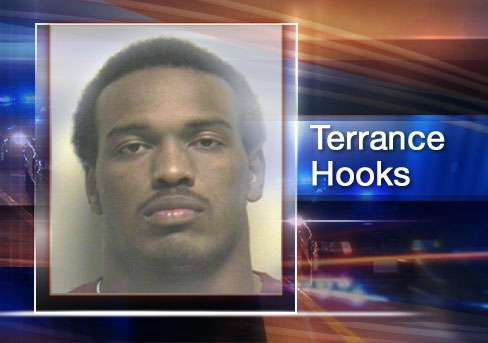 The trouble started around 2:00 a.m. Saturday. The two players, Terrance Hooks and Vic So'oto, were on the ground outside of the apartment building when two students threw water balloons from an apartment above.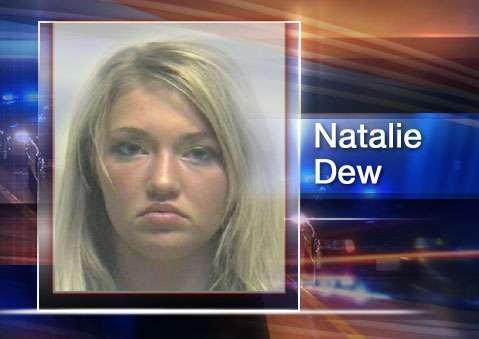 One of the balloons hit Hook's girlfriend, and the players traded insults with the people who threw the water balloons. Police have identified them as 22-year-old Lacey Quinly and 22-year-old Jason Hancock. The situation went downhill from there as Hooks, So'oto and the girlfriend ran upstairs and tried kicking in the door to the apartment, and that's when police arrived.
Neighbor Nathan Crandall, who witnessed the episode, explained, "There was like a big group of people. It just seemed like there were all these fights going on downstairs. So we took off, and then we came back. It was way early; it was like 2:00 or 3:00 in the morning. There was police just surrounding the place, and there were three people in the back of this police car, and there was four police standing right outside and just talking there, and they were questioning each person one by one."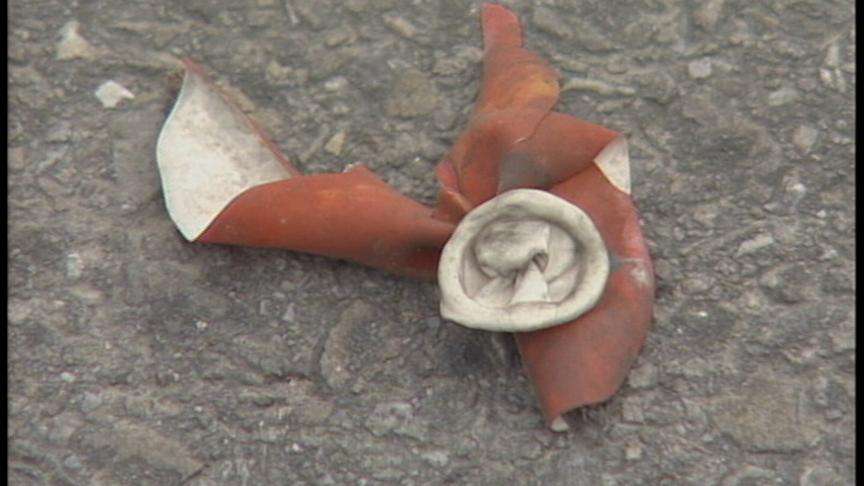 Lt. Doug Edwards of the Orem Department of Public Safety said, "Fortunately the officers were able to get there in the nick of time and stop anything from happening that would have been more serious."
No one seems to argue that the players were provoked by those throwing the water balloons. But it's the fact the players went after the pranksters and kicked in their door and went inside that has them in trouble. Vic So'oto, Terrance Hooks, and his girlfriend, Natalie Dew, all spent the weekend in jail after their arrest early Saturday morning at the apartment complex. Police say the fact that they broke into the apartment to go after the ones throwing the water balloons amounts to burglary.
Crandall said the apartment is known for parties and for causing trouble. "A couple of weeks ago we had a night security guard come up to our place at one or two in the morning, asking if we have a paintball gun, if we were shooting people's cars or people walking by."
Police charged 22-year-old Lacey Quigley and 22-year-old Jason Hancock with criminal mischief for throwing the water balloons. They were not arrested but face a fine.
As for So'oto, Hooks and Dew, they face much more serious charges that could carry prison time.
We will have to wait and see what prosecutors actually charge them with. As for their future with BYU football, So'oto, Hooks have been suspended from the team, and their status with the team will be reviewed by the coaches, after the criminal case is over.
---
MEDIA STATEMENT The following statement has been issued by BYU head football coach Bronco Mendenhall in response to the recent arrest of two BYU football players:
"This is a matter we take very seriously. As a result, both players have been suspended from the football team as of Sunday evening. The nature, length and severity of the suspension will not only be based upon what is eventually determined from a legal standpoint, but also, we will handle this as an internal matter relative to the expectation of conduct that is required of members of this football program."
×
Most recent Utah stories