Estimated read time: Less than a minute
This archived news story is available only for your personal, non-commercial use. Information in the story may be outdated or superseded by additional information. Reading or replaying the story in its archived form does not constitute a republication of the story.
Randall Jeppesen, KSL NewsradioSpring time means the beginning of yard sale season. One Utah County city is looking at cracking down on those who take yard sales too far.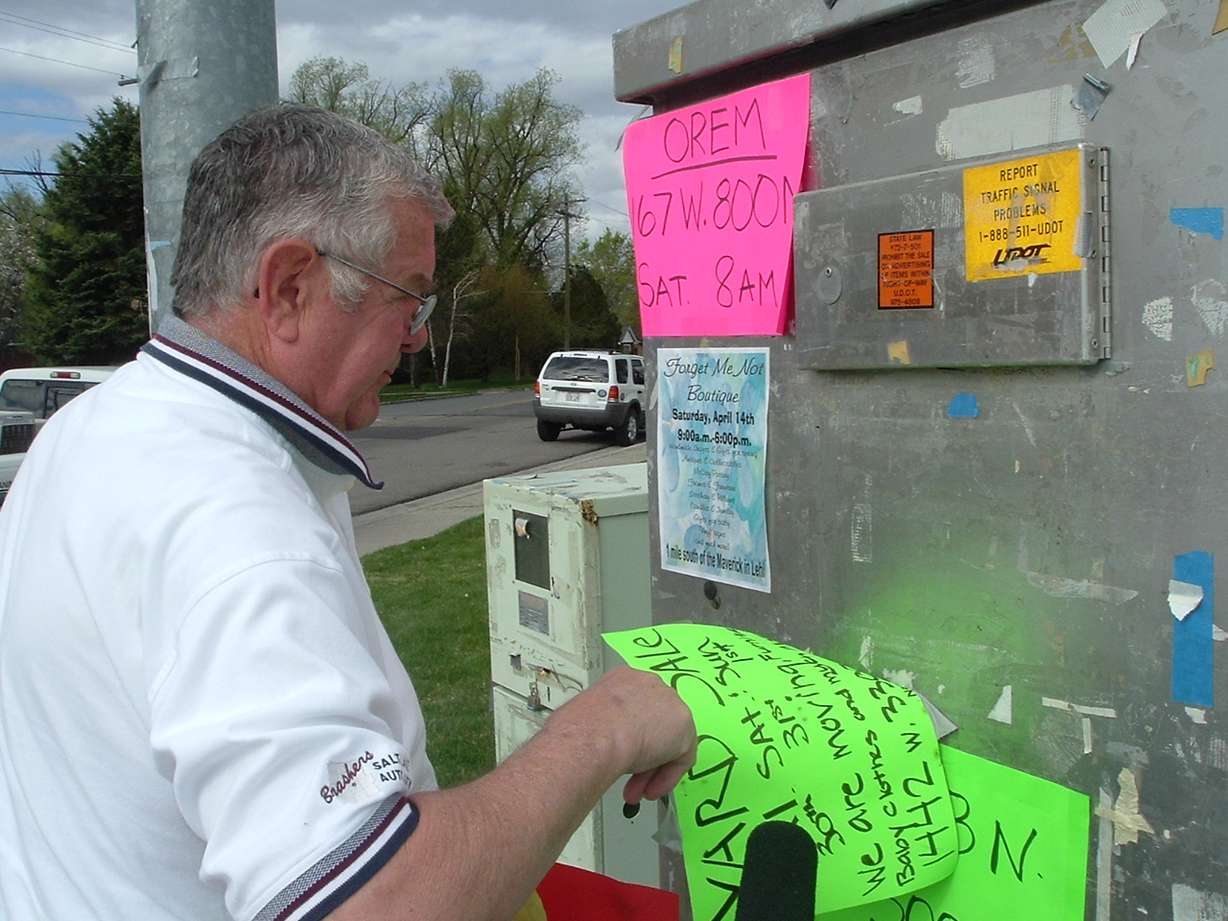 Jim Hardy knows as soon as the weather gets nice his job as American Fork's nuisance enforcement officer gets an added responsibility. "I'll spend every Monday picking up yard sale signs," says Hardy.
It's his job to tear off yard sale signs taped on a traffic control box. The city council is discussing an ordinance that could regulate putting up signs. Hardy's all in favor of that. "Pick the darn signs up at the end of your event."
The council is also discussing limits on how many yard sales a person could have. Hardy says there are houses that are more like businesses, with yard sales every week. Many surrounding cities have already put limitations on yard sales.
×
Most recent Utah stories