Estimated read time: 1-2 minutes
This archived news story is available only for your personal, non-commercial use. Information in the story may be outdated or superseded by additional information. Reading or replaying the story in its archived form does not constitute a republication of the story.
Sam Penrod Reporting This is one of the holiest days for Christians, Easter Sunday, and there were a number of Easter observances here in Utah.
Singing began the Easter service at the Calvary Baptist Church in Salt Lake City. Worshippers call this Resurrection Sunday, and the sermon was led by Pastor France Davis.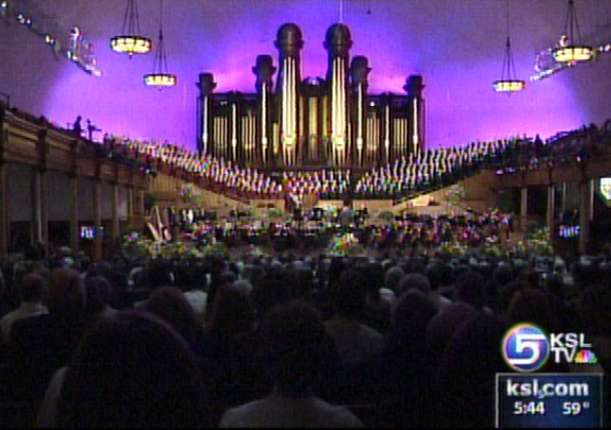 "One of the oldest questions in the history of mankind, if a man die, will he live again, has now been answered. And that will be my message to them, that we can all have hope and look forward to a brighter future," Pastor Davis said.
At the Cathedral of the Madeline today, it marks the first message given by the new bishop of the catholic diocese, Bishop John Wester. The bishop's message was one of proclaiming Christ's victory over sin and death, as Catholics observed Easter Sunday in the cathedral with the traditional Easter Mass.
At the Salt Lake Tabernacle it was a celebration not only of Easter, but the return of the Mormon Tabernacle Choir to the Tabernacle for its weekly broadcast of Music and the Spoken Word.
Craig Jessop, director of the Mormon Tabernacle Choir, said, "I don't know if I've seen such an outpouring of emotion to be back in the loft to hear that glorious acoustic. The historic building itself, what it represents, what it symbolizes, is a great spiritual outpouring for us."
Today leaders of The Church of Jesus Christ of Latter-day Saints attended the broadcast, including President Gordon B. Hinckley, to hear the world-famous choir on Easter morning.
×
Most recent Utah stories