Estimated read time: 2-3 minutes
This archived news story is available only for your personal, non-commercial use. Information in the story may be outdated or superseded by additional information. Reading or replaying the story in its archived form does not constitute a republication of the story.
Keith McCord Reporting You've already seen the beginnings of the downtown reconstruction project. Several structures have already been demolished and there are lane restrictions in some areas. Are these inconveniences causing people to avoid the area and shop or eat elsewhere?
The results of a Dan Jones poll reveals that people are still coming downtown for the most part, which is certainly good news for the merchants and the Chamber of Commerce.
Dan Jones and Associates surveyed 412 Salt Lake residents this past Tuesday and Wednesday. The concrete and bricks and rebar are coming down, and Crossroads Mall is shrinking fast; the parking garage is already gone.
Workers, heavy equipment, and lane restrictions will be in place for several more years. But, people are not avoiding going downtown because of all this, though it is having some effect.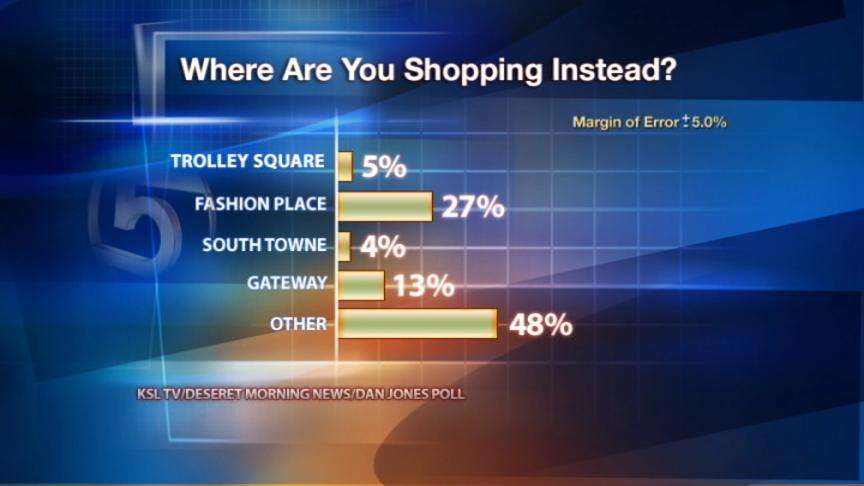 In the Dan Jones and Associates poll for KSL-TV and the Deseret Morning News, 36 percent said the construction has changed their shopping habits. But the majority, 63 percent, say they're still shopping downtown.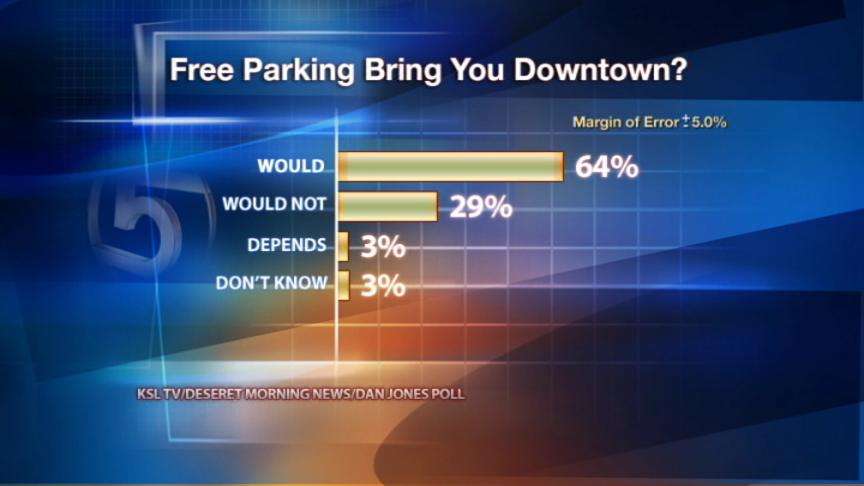 For those who said they're avoiding downtown, we asked where are you shopping instead? Fashion Place Mall and The Gateway get some spike, but most said they're going elsewhere-- everything from Costco, Sugarhouse, Cottonwood Mall, Brickyard and online.
In anticipation of a shopper's desire to avoid the inconvenience of construction, several of the Salt Lake mayoral candidates are proposing free parking, which many people seem to be in support of. Sixty-four percent said they would be willing to return downtown for shopping and eating if that went into effect, while 29 percent said it wouldn't matter.
The thing to remember about the City Creek project is that it's in the very early stages. Construction will increase and spread in the months ahead. With that in mind, will downtown shoppers eventually change their mind and stay away?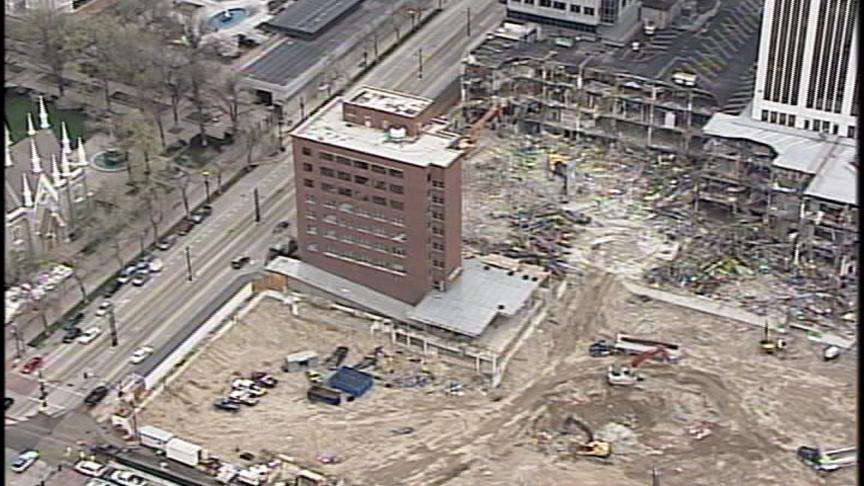 More good news for retailers: The poll shows 87 percent say their shopping habits will not change in the future and that they'll continue to shop downtown.
This poll is the first that we've had done to sample the shopping attitudes, so it gives us a baseline. It will be interesting to see how those numbers may change in upcoming polls in the months ahead.
×
Most recent Utah stories