Estimated read time: 2-3 minutes
This archived news story is available only for your personal, non-commercial use. Information in the story may be outdated or superseded by additional information. Reading or replaying the story in its archived form does not constitute a republication of the story.
Keith McCord Reporting New statistics are out from the U.S. Census Bureau which identified the top 10 fastest growing metro areas, and two of them are in Utah. In fact, the city in the number-one position is St. George. It's not surprising because last year, when the previous census numbers were released, St. George was the fifth-fastest growing city in the nation.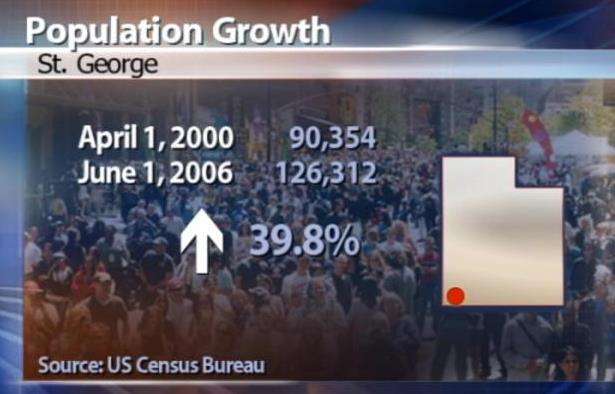 With Utah's strong economy and relatively low cost of living, compared with other areas, we're likely to stay on the top 10 list for a while. Washington County has been booming for the last several years, but new U.S. Census Bureau numbers released today show just how much. Between April 1 of 2000 and July 1 of 2006, the population of St. George grew nearly 40 percent. In actual numbers, the population increased by 36,000 people, in total, to 126,312 people.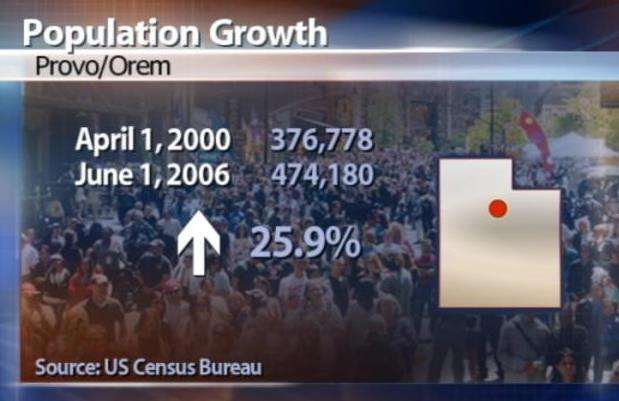 The Provo-Orem area came in at number six on the list, with the population increasing by 26 percent to just over 474,000.
The state as a whole grew by about 10 percent. That brings the total population to about 2.5 million. We're split about 50-50, male and female. Nine and half percent of the population is under five years old. Thirty percent are under the age of 18; and nearly nine percent are over 65.
We're highly educated here, which is one of the reasons why our economy has been sound. Eighty-eight percent of people are high school graduates, and 26 percent have earned at least a bachelor's degree.
Nearly half of us have lived in the same house for at least five years, and 72 percent of Utahns own homes. And the number of persons per household statistically works out to 3.13. That's slightly higher than the national rate of 2.6.
The median household income during the past 12 months averaged more than $54,000 a year.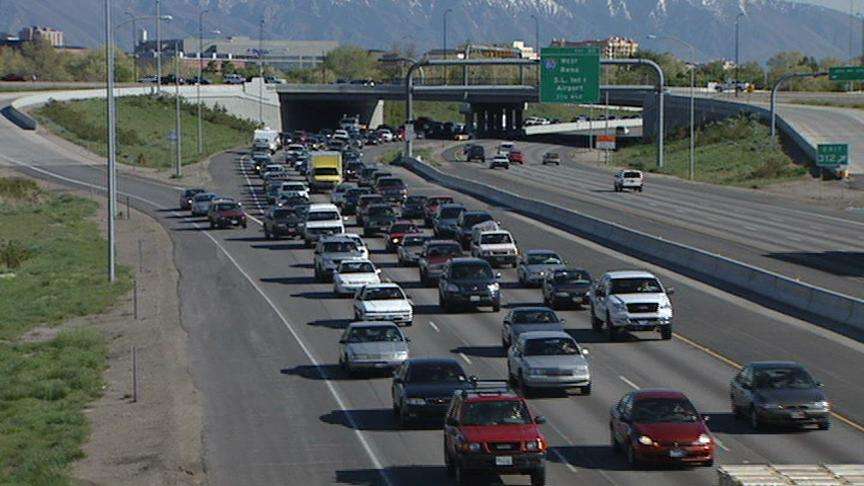 And finally, the average commute time to work for the state as a whole is 21 minutes. That's about four minutes faster than the rest of the country!
There are three other reasons why Utah is seeing this growth. We're number-one in the nation for job growth at five percent. That's equals 59,000 new jobs in the past 12 months. We have the lowest unemployment rate in the nation at 2.5 percent. And we're ranked number two in home price appreciation, though the rate is slowing a bit.
×
Most recent Utah stories