Estimated read time: 2-3 minutes
This archived news story is available only for your personal, non-commercial use. Information in the story may be outdated or superseded by additional information. Reading or replaying the story in its archived form does not constitute a republication of the story.
Sam Penrod ReportingThousands of people are flocking to Little Sahara in central Utah for Easter weekend, and so are police, who are trying to keep the peace.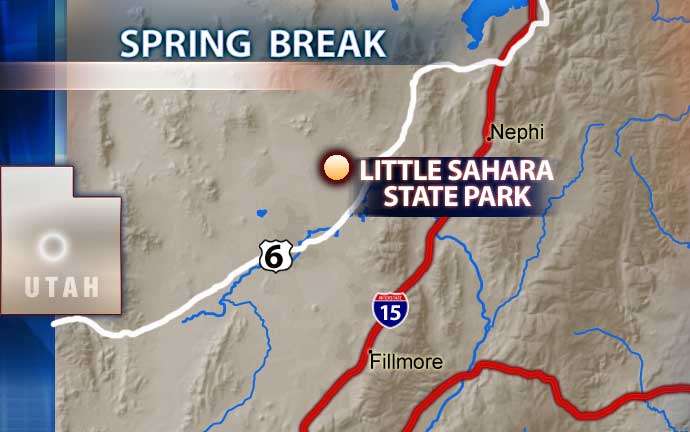 Juab County Sheriff Alden Orme said, "We make a lot of alcohol and drug arrests, underage alcohol consumption and illegal possession of drugs."
The good weather this weekend could set a record for the sand dunes. Between 30,000 and 40,000 people are expected to camp there. Public safety is becoming a top concern at Little Sahara.
The sand dunes on Easter weekend have a reputation as a party atmosphere, and that it is. There is a city of people out there already and you can find them on the sand at ten o'clock at night. The Juab County Sheriff Office wants to make it clear that law enforcement will be here this weekend, too.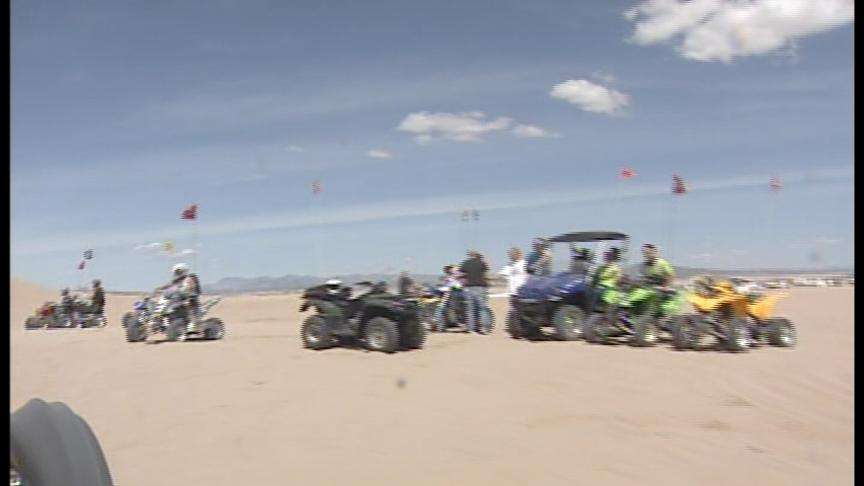 Sheriff Alden Orme said, "There is nowhere out here on the sand now that we can't go now and patrol."
A sand car is the latest tool the Juab County sheriff has to handle the crowds at Little Sahara. His deputies have to deal with accidents, safety violations, people riding while drunk, and fights. Even with an increase of law enforcement officers, the sheriff expects at least 100 arrests this weekend.
"We have a very strict no-tolerance policy when we catch them. We arrest the people who are under age and drinking; illegal drugs, we arrest them," he said.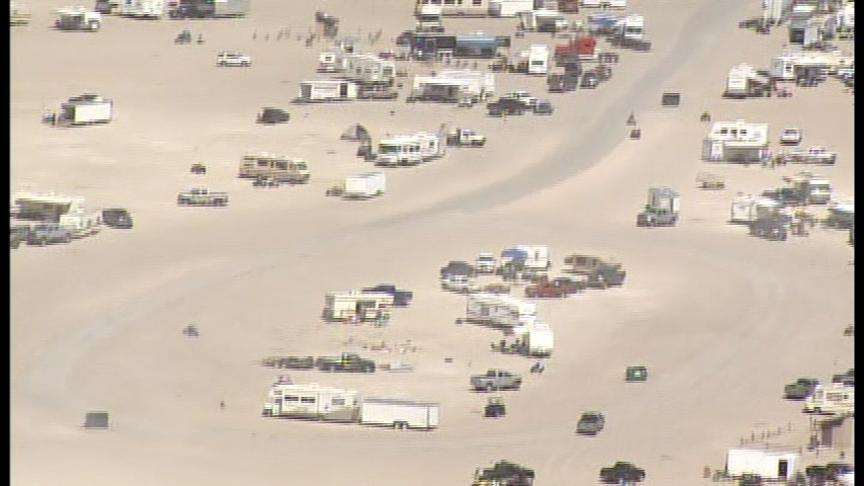 The sheriff also cautions parents to not let their teenagers go to Little Sahara unsupervised. "It's probably not the best place to send them for Easter weekend, unless you come as a family, and then it's a great place to come and visit and recreate."
While KSL was there, we saw two riders who hit head on, a teenage girl who was knocked unconscious and a rider who suffered a broken jaw but was at least able to give us a thumbs up.
So, again, if you are planning on heading out there, plan to be careful. The sheriff says he expects numerous ambulance runs with injured riders.
×
Most recent Utah stories