Estimated read time: 2-3 minutes
This archived news story is available only for your personal, non-commercial use. Information in the story may be outdated or superseded by additional information. Reading or replaying the story in its archived form does not constitute a republication of the story.
Sandra Yi Reporting A convicted sex offender is back behind bars, after police found him with a teenage girl, and it wasn't their first encounter.
That's why he was charged with multiple felonies. An alert deputy spotted the man's car, parked behind these billboards, just east of Saltair.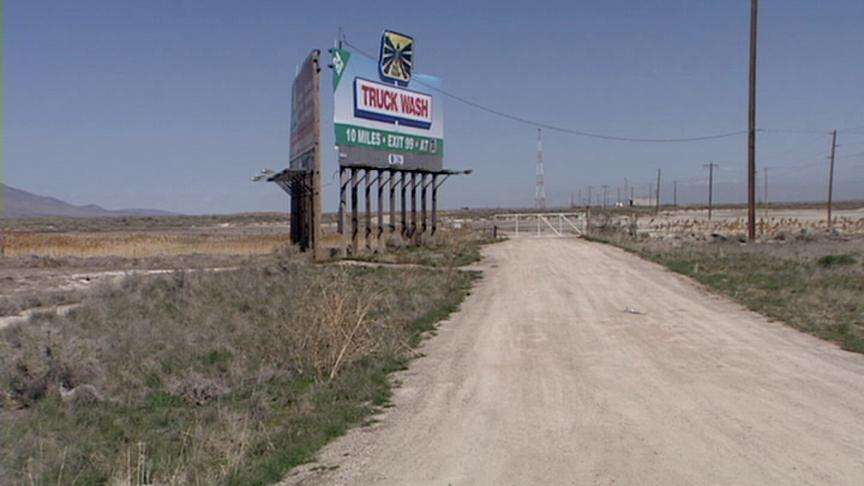 The deputy, who was patrolling the area just east of Saltair, became suspicious because the remote area is a popular dumping ground for stolen cars.
As the deputy drove toward the car, he could see people moving inside and that's when the car drove away. The deputy pulled the driver over. That driver, 36-year old Cory Shunk, had a 14-year old girl with him.
Lt. Paul Jaroscak of the Salt Lake County Sheriff's Office said, "His initial conversation with them, he noticed there were some inconsistencies in their stories and one thing that we like to do is separate people. So we called for backup and more inconsistencies became evident."
The investigation revealed that Shunk is a registered sex offender. The sex offender registry shows that two years ago Shunk was convicted of sexual abuse of a child.
Lt. Jaroscak said, "The concern is just for her. I don't think we're looking at any sort of breakdown in the system; I think the system worked well. We've got law enforcement officers out there doing a good job and a system where he's registered and listed, and so we were very quickly aware of his status and his probationary status as a sex offender."
Investigators say Shunk was also on probation.
They believe he met the teenage girl on a telephone chat line and they had been together before. Police say they also recovered evidence in Shunk's car that supports their investigation.
Shunk is now in jail, charged with multiple felony crimes, including forcible sexual abuse and lewdness.
×
Most recent Utah stories