Estimated read time: 2-3 minutes
This archived news story is available only for your personal, non-commercial use. Information in the story may be outdated or superseded by additional information. Reading or replaying the story in its archived form does not constitute a republication of the story.
Alex Cabrero ReportingThe family of the man killed in a motorcycle accident is making funeral arrangements. Brandon Richards died after a woman driving a minivan smashed into him at a West Jordan intersection.
His family says they're not angry at the woman who's responsible. They have every right to be angry, and nobody would fault them, but the Richards family says that would accomplish nothing. Instead, they're praying for her and remembering all the fun times they had with the man they called "the big teddy bear."
Eighteen-year-old Brandon Richards was a big guy, enough for his nieces and nephews to have a ball with.
Brent Richards, Brandon's brother, says, "This is true of all the nieces and nephews, they just loved the big teddy bear and just loved spending time with him."
It makes explaining what happened to their big teddy bear early Thursday morning that much harder.
Calee Richards is Brandon's sister-in-law. She said, "I think we're all in shock. It's really emotional for us."
Richards was killed after he was hit by a minivan at the intersection of 88th South and Redwood Road in West Jordan. Even though he was wearing his helmet, he never had a chance. Police say the woman failed to yield and plowed into his motorcycle.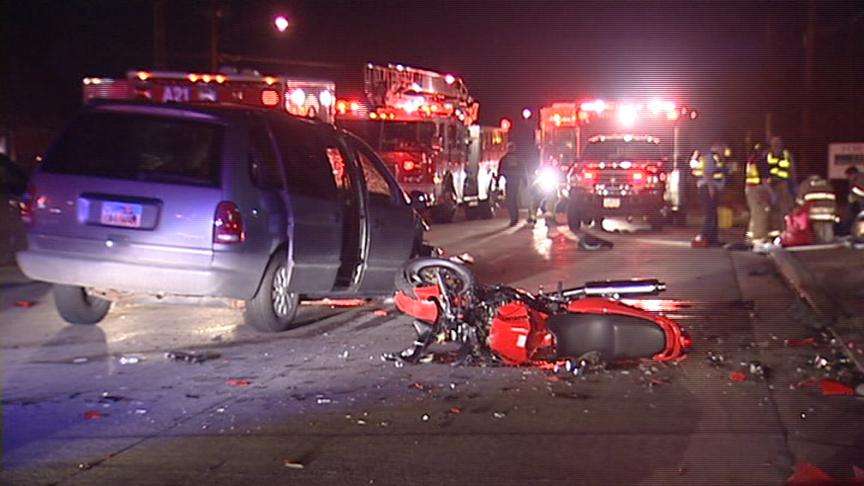 "Brandon was awake, he was aware of where he was at, and held on just as long as he could, enough time that my mom could see him and say goodbye," Brent said.
The Richards say they forgive the woman; they believe it was an accident. Now they're just remembering Brandon, who they say was so dedicated to getting in shape he lost 30 pounds in only three months. Most of all, they'll miss the fun times.
"We'll deal with this loss as best as we can, and we know he'd want us to continue on, and live our lives to the fullest," said Brent.
The family has set up a fund for Brandon Richards at any Zions bank branch.
As for the driver who hit him, no charges have been filed. Police are waiting for toxicology tests before making any decisions.
×
Most recent Utah stories