Estimated read time: 2-3 minutes
This archived news story is available only for your personal, non-commercial use. Information in the story may be outdated or superseded by additional information. Reading or replaying the story in its archived form does not constitute a republication of the story.
Tonya Papanikolas ReportingVeterans groups and Salt Lake City leaders are trying to come up with a plan to repair sinking veteran headstones at the Salt Lake City cemetery. Today those leaders came together to discuss how they could get funding for the project.
Everyone admits this is a problem that needs to be fixed. The hope is to set the headstones in a cement base so they won't sink. The meeting today was a first step toward getting this project rolling.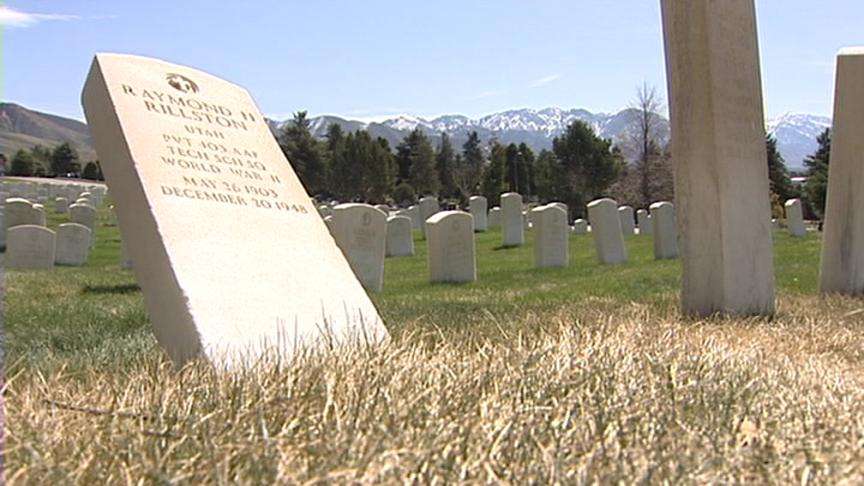 The sinking and tilting headstones in the veteran section of the Salt Lake City Cemetery don't show a lot of honor for those who fought for our country's freedoms.
Dave Buhler, a Salt Lake City Council member, said, "I think the most important thing is to make sure we're treating the remains of these veterans with respect."
Salt Lake City councilman Dave Buhler attended the discussion today and said he would like the city to help finance part of the project to repair the gravestones.
"I'm certainly concerned and I think the other members of the city council will be," Buhler said.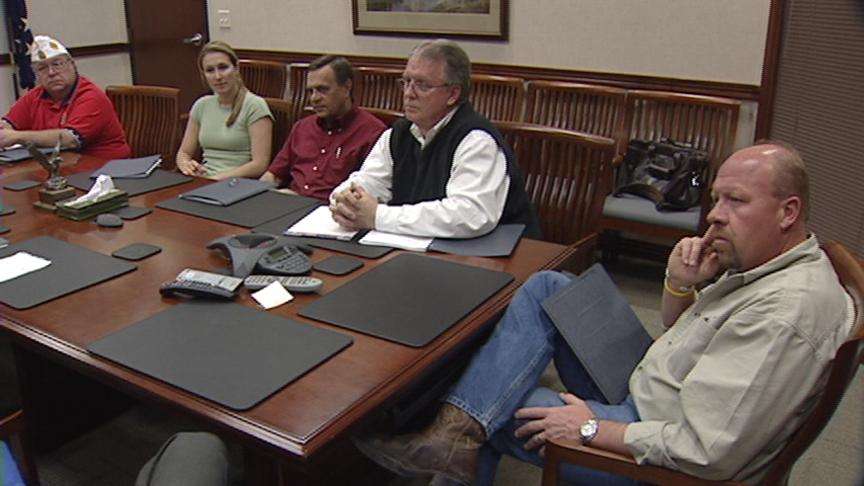 A VFW post owns the veteran plots at the cemetery but doesn't have the money to repair the headstones. Until now, city officials said it wasn't the city's responsibility because it doesn't own the land, but veteran groups are happy to see everyone finally coming together.
Johnnie Janes is with the Chairman of the State Veterans Advisory Council. He said, "There was no finger pointing whatsoever, and we're heading in a positive direction."
The group says more than 1,100 headstones need repairs; most of those are the marble uprights. The cost to fix them could be as high as $250 apiece, which would come to about $260,000 total.
Concerned veteran and city leaders say they plan to start meeting with city, county and state leaders to see if all three government branches could pitch in. Together with private donations, they hope to have a plan of action by Memorial Day.
"We need to do it and do it right the first time and hopefully do it all at one time," Janes said.
"We definitely ought to be part of the solution to make this the place of respect it deserves to be," Buhler said.
Previously, veterans groups said they wanted Eagle Scouts to help with the headstones, but today they decided it's such a big project, it really needs to be done by professionals. They plan to talk to government leaders and have another meeting a month from now to see where they stand.
×
Related links
Most recent Utah stories