Estimated read time: 1-2 minutes
This archived news story is available only for your personal, non-commercial use. Information in the story may be outdated or superseded by additional information. Reading or replaying the story in its archived form does not constitute a republication of the story.
Dr. Kim Mulvihill Reporting A new study calls into question the criteria doctors use to diagnose depression. Any kind of loss can be traumatic. Divorce, death in the family, losing your job or even a natural disaster all can trigger intense sadness, as well as fatigue, insomnia, loss of appetite, thoughts of death and even guilt. If a person suffers from enough of these symptoms for more than two weeks, he may be diagnosed with depression.
A new study suggests up to twenty-five percent of these patients are not necessarily suffering from depression; they're just reacting normally to a painful loss in their life. After analyzing 8,000 patients, researchers found extended periods of intense grief may be natural and common in people who've experienced such a loss.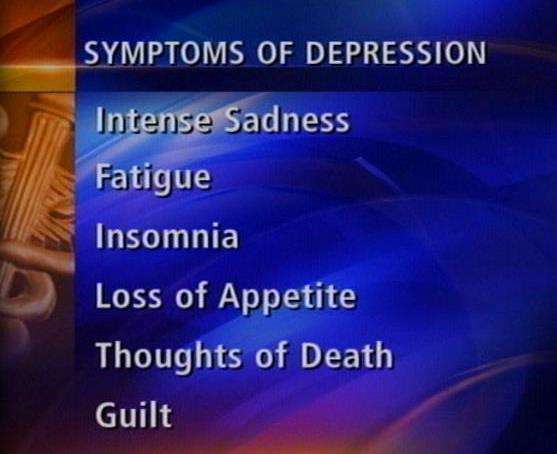 Researchers caution treatment with antidepressants in this group may be inappropriate, but one expert urges caution. University of Utah psychiatrist, Dr. Fred Reimherr says that "some of these people really need to be on medication." He does agree it may be time to revamp the criteria used to diagnose depression.
Remember, when the suffering is too intense, patients should always seek help. Some experts worry if the criteria for depression becomes too restrictive, some patients who need help will fall through the cracks.
×
Most recent News stories