Estimated read time: 2-3 minutes
This archived news story is available only for your personal, non-commercial use. Information in the story may be outdated or superseded by additional information. Reading or replaying the story in its archived form does not constitute a republication of the story.
Whit Johnson Reporting Two robbers have been instilling fear among restaurant workers. Even though no one has been hurt during the robberies, authorities consider the suspects armed and dangerous. Police say they will likely strike again.
The robbers used a shotgun and wore ski masks while they terrorized employees in at least six restaurants. Salt Lake police say they want to protect the public and get these guys off the streets.
Different law enforcement agencies came together at a meeting this morning to share information in hopes to put these guys behind bars. "It's extremely important that we get together, compare notes, and help each other," said Detective Kenny Bass from the Murray Police Department.
Authorities say it's going to take teamwork to catch a pair of shotgun-wielding robbers terrorizing restaurants along the Wasatch Front. "It's important to remember criminals don't know city boundaries," said Detective Jeff Bedard of the Salt Lake City Police Department. Bass agreed. He said, "We actually follow jurisdictional borders. The people we're looking for don't."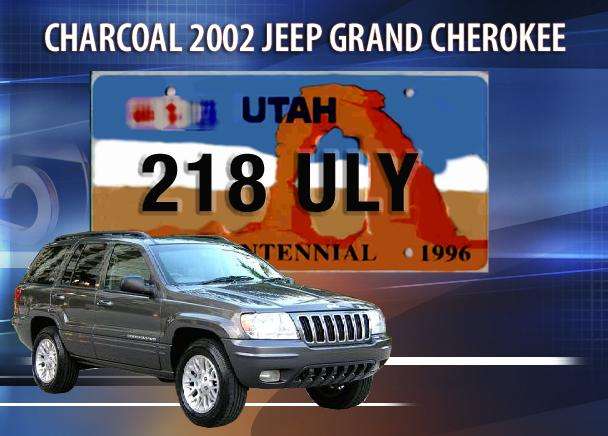 Two men wearing ski masks, one carrying a shotgun, have robbed six different restaurants in about a two-week period. The latest to be hit was the Italian Village in Murray. Tommy Rupp, who works at the Italian Village restaurant, said, "Your body goes numb. Nothing goes through your mind other than you just want to live. One minute you're washing dishes, the next minute you have a shotgun in your face."
The robberies started with the Teriyaki Express in Taylorsville. From there, the robbers hit places in Holladay, West Jordan, Fort Union, Sugarhouse and Murray. "Obviously they've shown a propensity for violence, and we want to make sure we get these guys before anything more serious happens. We don't want them to use the shotgun," Bedard said.
Authorities still don't have solid descriptions of the two suspects, making them more difficult to catch. Their dangerous nature using a weapon makes sharing information between agencies all the more necessary. Bass said, "They're threatening the use of a firearm. We don't know their mindset, but we have to assume that if they're going to carry it, they're violent enough they may use it."
Spencer Dickson, who was at 5 Buck Pizza, told what happened when the robbers entered the restaurant, "I saw the barrels of the shotgun and I was like, 'OK, this is real.'"
The robbers were last seen driving a stolen charcoal gray 2002 Jeep Grand Cherokee with license plate 218 ULY, with several Marine Corps stickers on some of the windows.
Authorities are still asking for the public's help and warn restaurant workers to keep their eyes open for anything suspicious.
×
Related links
Most recent Utah stories