Estimated read time: 2-3 minutes
This archived news story is available only for your personal, non-commercial use. Information in the story may be outdated or superseded by additional information. Reading or replaying the story in its archived form does not constitute a republication of the story.
Amanda Butterfield ReportingThe State Department is cranking out passports in record numbers to meet a surge in demand caused by tough new immigration rules. Last week it issued 412,000 of the documents, the most ever in a seven-day period.
The agency has hired more people and is working them overtime to reduce processing delays.
But even with that production, many Utahns who have no passport have to stay home.
We found one family who leaves for the trip of a lifetime in four days. Two members of the family are hoping they'll get to go. They don't have passports yet.
J.T. Martin really hopes this Friday he's not at work -- let alone in the country -- because he, his family and friends have a big trip planned.
"We're going down to the Yucatan," Martin said.
But his passport expired, and his two-year-old child didn't have one. So they applied back in January and were told it would take six weeks.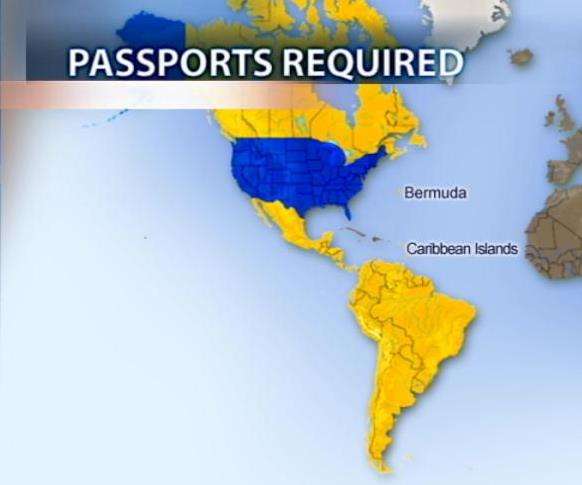 "We're on week 14 and still haven't received our passport," Martin told us. "There is so much anxiety about this. We have our tickets purchased, our hotels paid for. Everything is done."
J.T. spent hours on the phone to get an answer, and finally called Congressman Jim Matheson's office for help.
"Since this new rule went into effect, we're just getting deluged in our office," Matheson said.
The new rule is the Western Hemisphere Initiative that went into effect January 1. It means U.S. citizens traveling between the U.S. and Canada, Mexico, Central and South America, the Caribbean, and Bermuda must have a passport.
Matheson says the backlog is due to the government's poor planning.
"I don't think they ramped up the staffing to process all the applications, and that's very frustrating."
A lot more people are applying for passports because they're going to countries where they didn't need one before. If you're going out-of-country, even if it's not until the fall, Matheson urges you to get your application in now.
With only four days before he is supposed to leave, J.T. is hoping he and his daughter get their passports. If not, he says he and his daughter will be spending Easter here in Salt Lake.
But with the help of Matheson's office, J.T. is hopeful. "I think mine is going to have a happy ending," he predicted.
J.T. was told it would arrive in the mail Wednesday.
If you're traveling in the next several weeks and haven't applied for a passport, apply now and expedite it. It will cost you more, but it could be your only chance.
You may also want to consider calling your Congressman's office for help.
×
Most recent Utah stories