Estimated read time: 1-2 minutes
This archived news story is available only for your personal, non-commercial use. Information in the story may be outdated or superseded by additional information. Reading or replaying the story in its archived form does not constitute a republication of the story.
Samantha Hayes Reporting Charges are pending against the driver that caused a fatal crash on I-15 last month. That crash involved several vehicles, killed a toddler and seriously injured others.
Investigators are gathering important information from the vehicle itself. Frequently we hear about the "black box" in planes. Cars have a device like that, too. Most American vehicles have what is called an ERD - event recording device - and troopers say sometimes it is the best witness. It's the same device that deploys airbags. ERDs can record speed, speed at impact, and how quickly a driver either sped up or slowed down.
Investigators are using it in the Clearfield crash to find out how fast the driver of this box truck was going. When his vehicle hit an SUV in front of it, the impact killed a toddler and seriously injured another child. The crash started a chain reaction when the SUV hit another car and a semi.
Charges are pending against the driver of the box truck, and some of information about his driving is coming from that vehicle's ERD.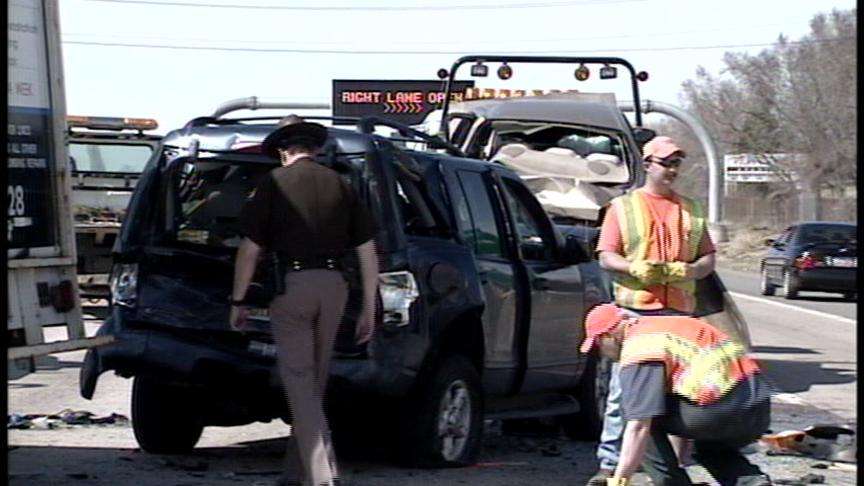 Investigators often use the ERD to validate witness statements or to provide information when no witnesses are available. "If the person had his feet on the brakes this will tell you his foot was on the brake seconds before impact. Or it will also tell you he never touched his brakes. All information to help further the investigation," said trooper Preston Raban of the Utah Highway Patrol. UHP troopers say they have been using ERDs for about two years. The technology has been around much longer but requires a lot of computer software that only two places in Utah have available.
×
Related links
Most recent Utah stories