Estimated read time: 2-3 minutes
This archived news story is available only for your personal, non-commercial use. Information in the story may be outdated or superseded by additional information. Reading or replaying the story in its archived form does not constitute a republication of the story.
Shelley Osterloh Reporting Today is the first day of Passover in which Jews worldwide commemorate the birth of the Jewish nation more than 3,000 years ago.
On the first night of Passover, Jews have a special family meal filled with ritual and symbolism.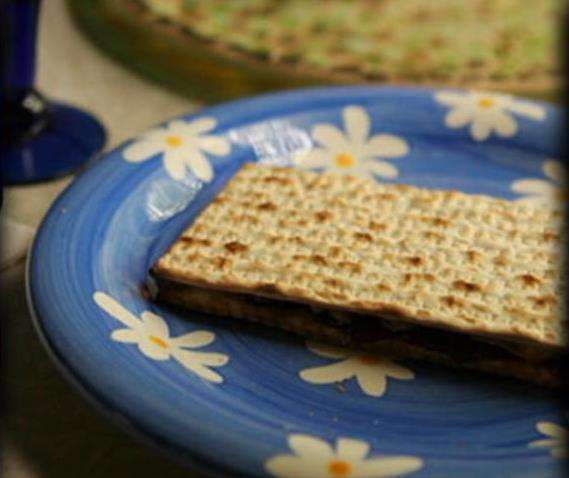 We are in the home of Larry and Laura Green, who are preparing their seder dinner.
Larry Green explains about what this observance is all about. "Passover commemorates the Jews' freedom from slavery in ancient Egypt, and this is actually a commemoration that is spoken about in the original five books of Moses and is a commandment to the Jewish people from that time forward to eternity to celebrate this exact holiday this time of year."
The meal is symbolic in its nature. Laura Green explains, "We've given everyone an individual plate just for the expediency during the meal and during the seder itself. As Jews, we commemorate the sadness of things that have happened to us, so there are bitter herbs, the horse radish. We also commemorate life; the egg is always a reference to the future of life. We think about the mortar that Pharaoh ordered the Jews to make without actual pieces of cement, and that mortar is horroset, that's a mixture of fruits and nuts and a little bit of wine. And then there are the tears, and that's why there is salt water on the table as well."
The Exodus story is told at the Passover table, which is part of handing down this tradition to children as well. "Each part of this ceremony and actually a ritual," says Larry Green. "And that's why it's called a seder, because that is the Hebrew word for order. And we go through a series of prayers and commemoration to remind us of the slavery and the freedom; from our parents to our children and our children's children.
×
Related links
Most recent Utah stories