Estimated read time: 1-2 minutes
This archived news story is available only for your personal, non-commercial use. Information in the story may be outdated or superseded by additional information. Reading or replaying the story in its archived form does not constitute a republication of the story.
Sam Penrod Reporting Today is opening day for Major League Baseball, but a Utah baseball hopeful instead spent the day in court, pleading guilty to a crime against a baseball legend.
The crime involves a rash of car break-ins around Thanksgiving last year and one of the victims was former slugger Dale Murphy.
Now the former University of Utah baseball player faces possible jail time for his crimes. Tyler Kmetko took a plea deal today that originally involved 28 counts of vehicle burglary and theft.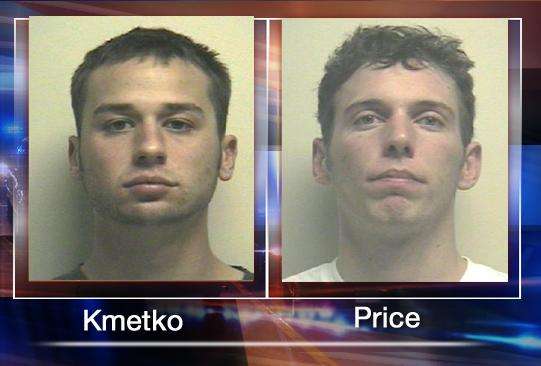 Kmetko along with another former University of Utah baseball player, Jason Price, are accused of breaking into at least six cars in Alpine in November of last year and stealing items. Coincidentally, one of the cars they broke into belongs to former Atlanta Braves player Dale Murphy.
Kmetko was drafted last year by the Arizona Diamondbacks to play second base, although he has not been signed by the team or a minor league organization.
As part of the plea deal he will have to pay restitution. "There are a lot of victims, and I'm not aware at this point what their losses are, but we will find that information out before he is sentenced," said Utah County Prosecutor Guy Probert.
Kmetko and Price also face more trouble from a crime they were involved in three years ago. They were two of eight University of Utah baseball players who painted red Us onto BYU's "Y" on the mountain. Kmetko took a plea in abeyance, but with today's guilty plea, he will now face sentencing in that case as well.
Price has yet to enter a plea to this case. Kmetko's attorney says he was forthcoming in what happened and wants to put this behind him. His faces sentencing on May 23.
×
Most recent Utah stories