Estimated read time: 2-3 minutes
This archived news story is available only for your personal, non-commercial use. Information in the story may be outdated or superseded by additional information. Reading or replaying the story in its archived form does not constitute a republication of the story.
Carole Mikita Reporting This weekend, more than 100,000 Latter-day Saints filled their Conference Center and the newly-reopened Salt Lake Tabernacle for sessions of General Conference.
As President Hinckley approaches his 97th birthday this June, there are constant rumors about his health. Latter-day Saints heard assurances from him, that for now, he's OK, and from one of his counselors a sermon on forgiveness.
As Latter-day Saints gathered, they heard about another people of faith: The Amish in Pennsylvania, who suffered a devastating loss last October when a milkman shot to death five girls and wounded five others.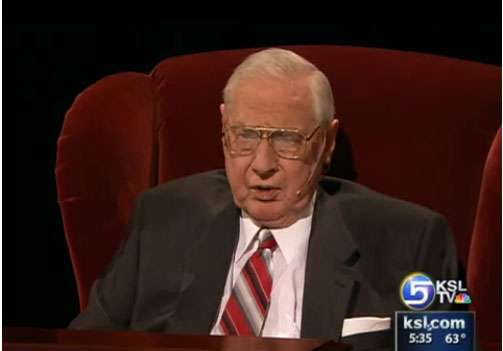 He spoke about the murder of Steve Christensen in Salt Lake in 1985 and how his parents struggled. "The family cleansed their hearts from anger and were able to forgive the man who took their son's life," Faust said.
He talked of recent car accidents, of Gary Ceran who lost a wife and two children and forgave the other driver, and of Christopher Williams who forgave the young driver who killed his wife and children. "Let us remember that we need to forgive to be forgiven," he said.
Other speakers reiterated that Latter-day Saints are Christians, that they consider the Bible holy scripture.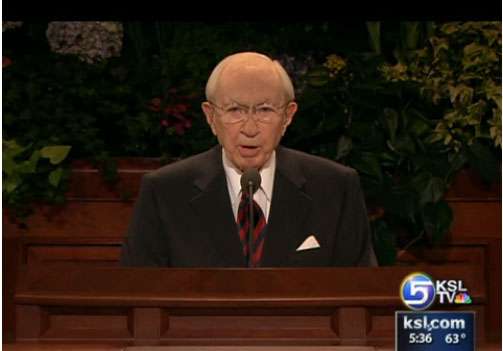 He told his fellow church members he doesn't know all things but of something he is certain: "It is that Jesus lives. He is the living Christ."
Forty-six men became new church leaders in different parts of the world, and three women were named to the new presidency of the Relief Society.
The highlight of conference weekend for many Latter-day Saints was the reopening and rededication of the Salt Lake Tabernacle which had been closed for a seismic upgrade and renovation in January 2005. Thousands came for a historic meeting.
Misha Grinavichins a Russian Latter-day Saint shared his excitement over seeing President Hinckley. "It was exciting to see a prophet in real because it was first time I see him," he said.
The Mormon Tabernacle Choir made a musical statement of joy to simply be back home. About the Tabernacle itself, President Hinckley said, "This is a peculiar building, the only one of its kind in all the world."
In the closing session, as he often does, President Hinckley encouraged Latter-day Saints to stand a little taller and be a little better.
×
Related links
Most recent Utah stories