Estimated read time: 3-4 minutes
This archived news story is available only for your personal, non-commercial use. Information in the story may be outdated or superseded by additional information. Reading or replaying the story in its archived form does not constitute a republication of the story.
John Daley ReportingWork on the new Real Salt Lake stadium should begin soon. Owner Dave Checketts and key political figures joined to save the deal about a month ago, but other key players, mostly unknown to the public, helped out as well.
This month lobbying disclosure reports were filed on Capitol Hill. The reports show the workings of the "connected, but unelected" powerbrokers most Utahns have never heard of.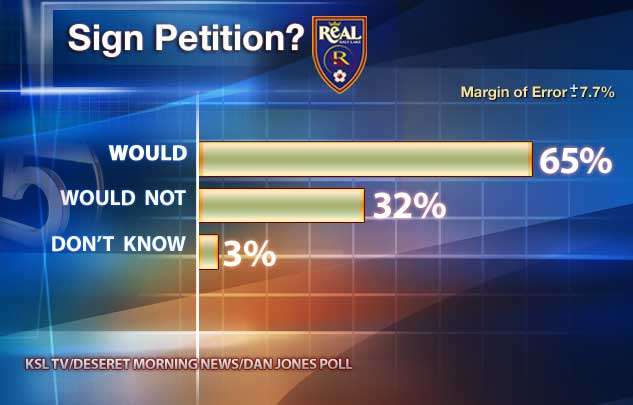 February 7, one man took eight anonymous legislators out to dinner. The next day lawmakers celebrated the just-passed deal for Real Salt Lake to use 35 million taxpayer dollars to build a soccer stadium. Who is he? He's David Stewart, a paid contract lobbyist for Real Salt Lake.
Just what was discussed and which lawmakers accepted Stewart's generosity? He's not saying, and state law allows lawmakers to keep a gift secret if it's worth less than $50. Political observers say the real story shows the influential role of lobbyists on Utah's capitol hill.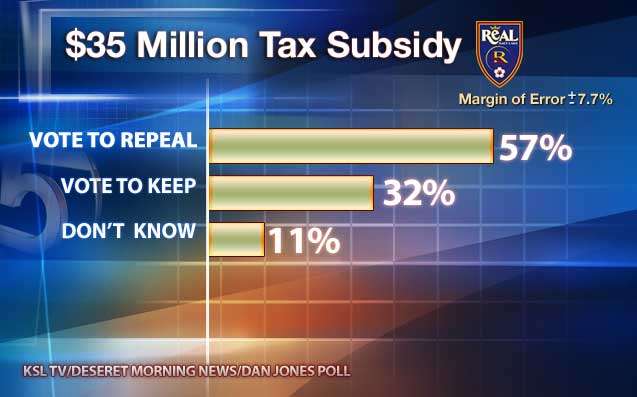 Kelly Patterson, a BYU political science professor, said, "A critical but unseen role. They facilitate the relationships between the policymakers and the interests, in this case Real Salt Lake."
In this case it was a virtual all-star team, which spent nearly $12,000 collectively in "gifts" this session, mostly meals for undisclosed legislators, plus a few Jazz games. Real lists five lobbyists, and the city of Sandy has spent nearly $200,000 for eight Capitol Hill lobbyists.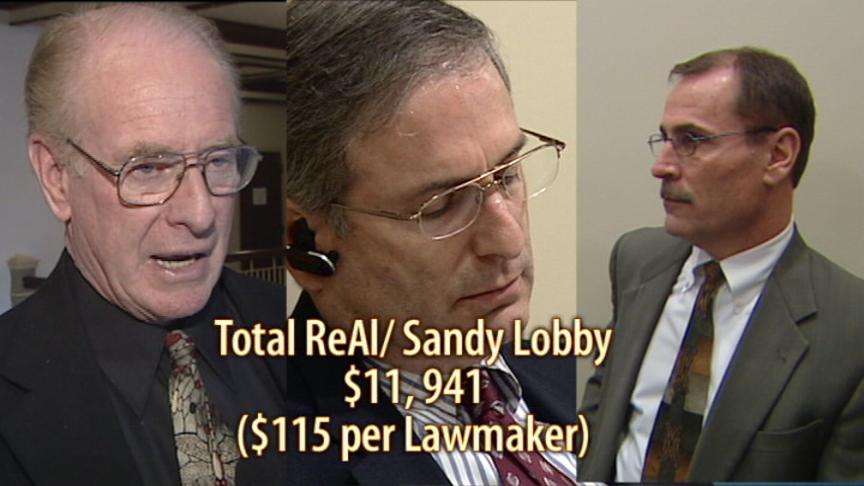 Blaze Wharton, a lobbyist for Sandy with The Tetris Group, said, "You know everybody did what they did to try to get what they wanted. The majority of people up here wanted a soccer stadium; they wanted soccer to stay in Utah. And we helped facilitate that."
Polling for KSL-TV and Deseret Morning News by Dan Jones shows most, 65%, of Salt Lake County residents would sign a petition to put the stadium deal to a public vote; and most, 57%, would vote to repeal the county subsidy.
Brad Swedlund, the soccer referendum organizer, said, "If we don't think money talks, we're not thinking very hard, I think. Certainly money talks, and hiring lobbyists is a way to get people to do things."
Real Salt Lake declined comment on camera about its lobbying efforts. A spokesman tells us, "We provided information when the governor and legislature asked us to; it was all hands on deck."
Lobbyists for Real and Sandy represent more than 100 clients, and seven of them are the top 20 contributors to lawmaker's campaigns, in the only state to allow both corporate contributions and no contribution limits.
"We have disclosure with no limits. In that sense, we're pretty much the wild west of campaign finance," Quin Monson, a BYU political science professor, said.
Lobbyists freely admit they often line up, bundle, even hand deliver campaign contributions.
Wharton says it's just business as usual. "I mean that's the system. Campaigns need money to run their campaigns."
The top recipient of Real's campaign money last fall was Speaker Greg Curtis. Lobbyists helped him raise a record amount ($309,000) for a campaign he won by 20 votes, then helped him score the stadium deal for his hometown.
"Once it was decided it was like, yeah, pull out the resources, the team, lobbyists that they had hired and others to try and help educate the colleagues," Curtis said.
Many of the lobbyists involved and Sandy Mayor Tom Dolan declined to comment on camera for this story. A spokesperson for Sandy says the money invested in lobbying has resulted in millions of dollars in benefits for city taxpayers.
×
Most recent Utah stories