Estimated read time: 1-2 minutes
This archived news story is available only for your personal, non-commercial use. Information in the story may be outdated or superseded by additional information. Reading or replaying the story in its archived form does not constitute a republication of the story.
Carole Mikita reportingSeismically strong and with a bright new roof, the Salt Lake Tabernacle is set to reopen. Considered one of the most fascinating pieces of architecture in the country, many myths exist about it.
The Salt Lake Tabernacle served the pioneer community decorated for festive occasions with garlands, pine trees suspended from above, or an America flag, once Utah became a state. Some 15-thousand packed inside for Brigham Young's funeral.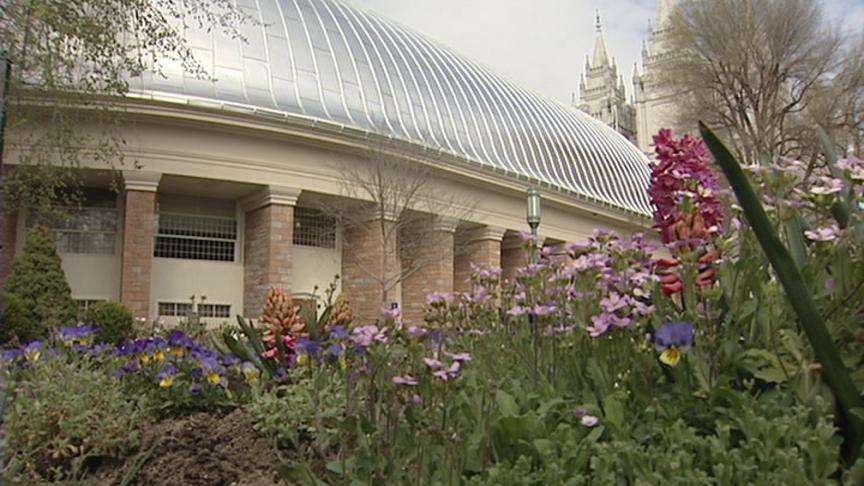 In 1967 it first appeared on color TV. President Marion G. Romney had to wear dark glasses because of the intense lighting.
Every U.S. President who came west spoke there. Maestro Maurice Abravanel conducted the Utah Symphony for 44 years there.
It's certainly a popular place, but there are some mistakes we all make in telling its story. During a tour of a new exhibit about the Tabernacle, you learn Brigham Young was not inspired to design it by an egg at breakfast.
Kirk Henrichsen, the exhibit developer, explains, "Brigham Young had been thinking about building an assembly hall large enough to house the saints for more than a decade."
And the builders did not bend those trusses in the roof. "When you examine the actual roof trusses, you see that that is not true; the grain is straight and they were cut," he says.
The Tabernacle was named a national historic site in 1970. It will be center stage this weekend. President Gordon B. Hinckley will rededicate the Salt Lake Tabernacle tomorrow during the 2 p.m. session of General Conference.
There are no tickets available for tomorrow's rededication.
×
Related links
Most recent Utah stories