Estimated read time: 2-3 minutes
This archived news story is available only for your personal, non-commercial use. Information in the story may be outdated or superseded by additional information. Reading or replaying the story in its archived form does not constitute a republication of the story.
Shelley Osterloh Reporting A world humanitarian leader is visiting Utah today to spread a message of nonviolence and service to others. His Holiness Sri Sri Ravi Shankar is one of the most respected and multifaceted social activists of the 21st century.
Just two days ago, Sri Sri Ravi Shankar was in Washington, D.C., with congressional and United Nations leaders at an event celebrating his 25 years of service to humanity. He is the founder of the The Art of Living Foundation, one of the world's largest volunteer organizations. Now he is on a five-city U.S. tour to launch his initiative to create a "Violence-Free, Stress-Free America."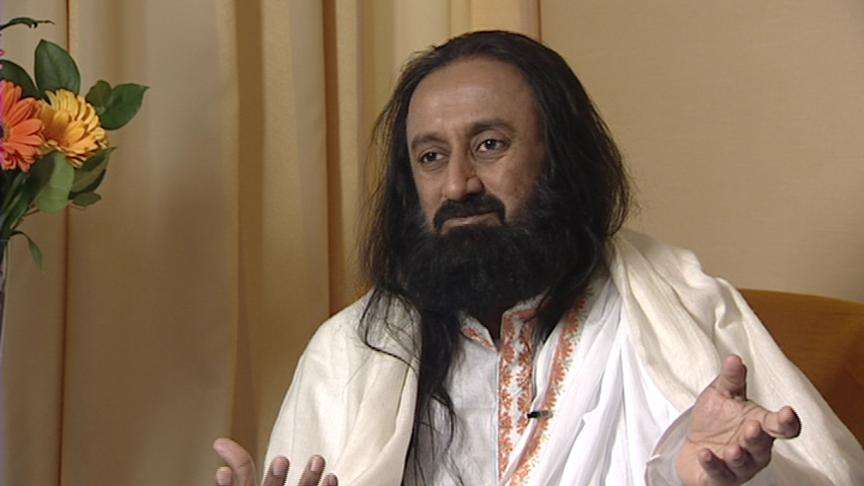 He spoke tonight at the University Marriot Hotel. Each year, Sri Sri Ravi Shankar travels to about 40 countries spreading his message of universal love and peaceful coexistence. "If we could get rid of the prejudice in the world, against each other's cultures, against each other's wisdom or philosophies, the world would be a better place to be," he said.
Millions practice his Art of Living series of ancient breathing techniques. Those who practice it believe the course empowers individuals with tools to alleviate stress and the symptoms of post-traumatic stress syndrome while helping to rekindle basic human values such as compassion, enthusiasm for life and a sense of belonging.
"If you are upset, depressed, if you have negative feelings, it gets rid of it a few minutes. That's where it is so useful for the whole population."
He has also developed a trauma relief course to help people recover from conflict, war and natural disasters. It's been taught around the world, in places like Iraq, Afghanistan, Kosovo and post-Katrina New Orleans.
He says finding peace and joy within leads to compassion and service to others. "When we start doing service activity, when we start caring for people around us, that uplifts our spirit in more than one way. That's why I say spirituality has got, again, a dual role. One is to go deep and find the peace and be still within oneself through meditation and breathing and prayer. Second, is to serve people around you and those who are in need." It's a message that he believes can bring people together to realize his goal of a global family.
×
Related links
Most recent Utah stories