Estimated read time: 2-3 minutes
This archived news story is available only for your personal, non-commercial use. Information in the story may be outdated or superseded by additional information. Reading or replaying the story in its archived form does not constitute a republication of the story.
Sam Penrod Reporting A small dairy in Utah County has been ordered to shut down. It just opened a few months ago, and the owner got approval from the city, but that approval was reversed last night. This is the second time Mapleton City has reversed approval for agriculture in the past few months.
The first time was for a snake farm which had already built barns to raise pythons and exotic snakes. Now it is a young dairyman who is being told he'll have to shut down.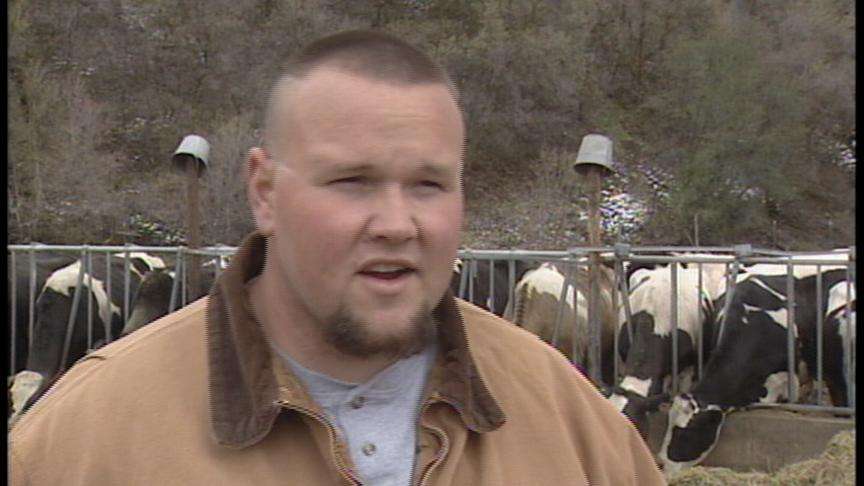 Paul Opfar is 28 years old. He decided to live his dream of starting his own dairy on this farmland on the east side of Mapleton. He milks about 50 cows twice a day, every day. "My day starts early at 3 a.m., and it takes me about two and a half hours to milk the cows. I usually get on the road about six and then I have another job in town; I work from 7:00 am to 5:30 pm," Opfar said.
Opfar leased the farm and originally had 120 beef cattle on the property. He got a building permit for his milking barn but after it was built was told he needed another permit. "We started milking the cows, and August 17 we got a letter in the mail saying we needed to apply for a conditional use permit ... went down and took care of that. Then October 21 we got our conditional use permit approved," Opfar told KSL.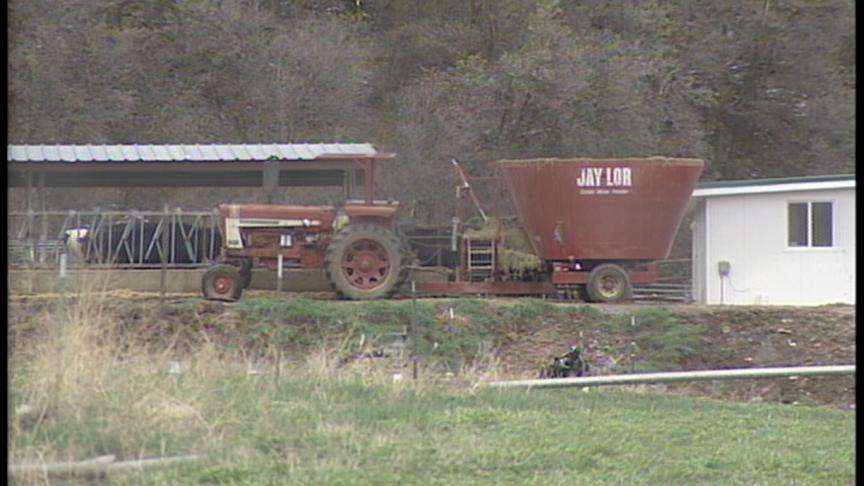 Everything was fine until neighbors complained to the city, fearing odor problems or flies from the dairy. "They picked up the farm in 1905, and it's been farmed ever since then, and the current zoning is agriculture," Opfar said.
But last night Mapleton City's Board of Adjustment voted to revoke that conditional use permit for the dairy, giving Opfar 30 days to shut down. He believes the city is more interested in high-priced building lots and houses than allowing anything agricultural. "I am heartbroken because this is something, I mean you don't see an everyday Joe trying to start a dairy farm. A lot of people think I'm crazy. It was good, but I am disappointed for sure," Opfar said.
KSL talked with the city attorney, who says the city wasn't convinced the dairy could keep the odor and flies from disturbing the neighbors. Opfar says he is considering his options, including an appeal.
×
Most recent Utah stories