Estimated read time: 2-3 minutes
This archived news story is available only for your personal, non-commercial use. Information in the story may be outdated or superseded by additional information. Reading or replaying the story in its archived form does not constitute a republication of the story.
Shelley Osterloh Reporting A local group has stepped in to help a victim of the Trolley Square shootings. Stacy Hanson, who was shot in the stomach, leaves the hospital next month, but in a wheelchair, and his home is not wheelchair-accessible.
Stacy Hanson and his wife have a charming, well-kept house on Salt Lake's east side, but now that he's in a wheelchair, he couldn't even get in the door. So volunteers from Heart to Home are launching another build project to help.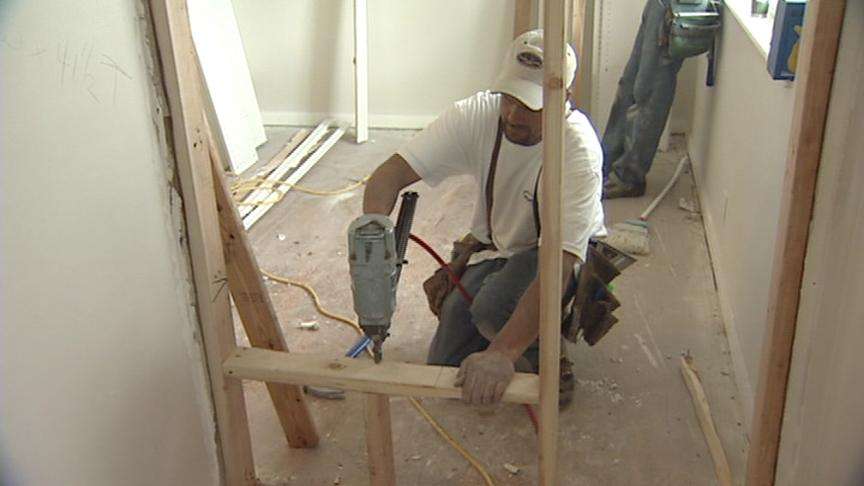 Roger Berg of Platinum Homes said, "He couldn't even fit his wheelchair through his current hallway. He couldn't fit his wheelchair into his bedroom."
So workers are tearing into walls, widening the doors and hallways. The Hansons had just finished remodeling their bathroom, and it's lovely, but the doorway is nowhere near wide enough. So they are going to cut through it and build a brand new, handicap-accessible bathroom on the other side.
Roger Berg usually builds multi-million dollar houses but is leading the remodel project because he saw what his older brother went through when he was paralyzed in a car accident.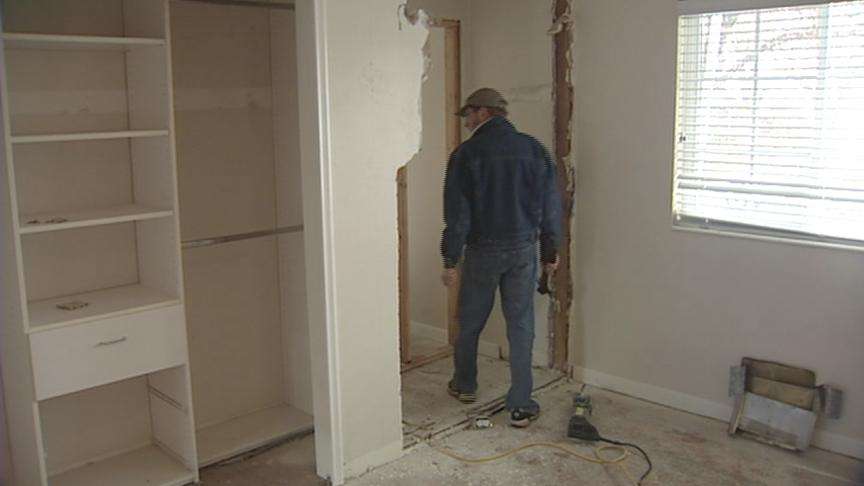 "Just seeing what he had to go through when he come home from the hospital was major. So anything I could do to help someone else not have to go through some of those things made it important to me," Berg said.
Other Utah companies, like Orson Gygi, Control Four and Home and Office Technologies, have committed thousands of dollars in supplies. And like other Heart to Home projects, people seem to catch the volunteer spirit.
"I heard about this through our Unitarian Church, and it just sounded like a good project. Since I've done some remodeling, I thought, 'Perfect chance to get in and help somebody else,'" volunteer Phil Davis said.
The project is just getting underway, and Heart to Home still needs skilled drywall, stucco and cement workers, but builders are confident the work will be done when Stacy Hanson comes home in mid-April.
×
Related links
Most recent Utah stories