Estimated read time: 2-3 minutes
This archived news story is available only for your personal, non-commercial use. Information in the story may be outdated or superseded by additional information. Reading or replaying the story in its archived form does not constitute a republication of the story.
Jed Boal Reporting When a prisoner fell to the floor with an apparent seizure in the county jail recently, another prisoner jumped in to help first. It's not that unusual for one man to help another, but the motivation behind the rescue caught our attention.
The Salt Lake County Jail is a hard place to call home. Salt Lake County prisoner Rick Harrold said, "You have to want to change to change."
Harrold admits he got off track and ended up back in jail seven months ago on an attempted forgery conviction. "I thought … I'll get out, never thought myself as changing."
Two weeks ago as prisoners watched TV, one had a seizure. Harrold says the man made a horrifying scream behind him before he fell and hit his head. Harrold rushed over, stabilized the prisoner's head so it would not hit the cement and made sure he could breathe. "I was C.P.R. certified," Harrold told KSL. "I gotta do what I gotta do. Just like any other person would. And I helped him."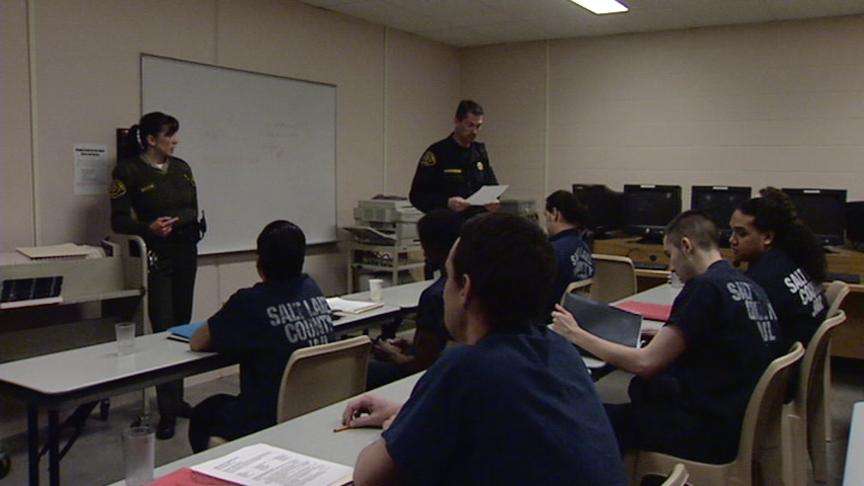 Harrold credits his first aid skills AND his motivation to a new Life Skills Program at the jail. "It taught me how to focus on positive things and not negative things to get better rewards," Harrold said.
Harrold says this is his ninth sentence in the county jail, but this time he truly believes it will be his last time behind those walls. "Only life can be saved in jail is mine, and it's being changed. I just helped a guy that was hurt," Harrold said.
Prisoners learn better parenting, anger management and personal motivation. Treatment Education Programs Coordinator Sgt. Matt Dumont said, "Everyone benefits from that. Not only the prisoners, but all citizens in the county will benefit from someone who has gained these skills."
Salt Lake County Sheriff Jim Winder calls the day-long classes 'a new approach.' "We want to say, if you engage yourself, we'll give you opportunities, and potentially that will lead to a sooner release, but it will also lead to success. He's just said it bettter than i could," Sheriff Winder said.
Harrold says he'll back, but only with his kids to thank officers for their help. "I'm ready to change, to be a man," Harrold said.
The courses are not mandatory; Harrold told us he could sit in his cell all day. As the weeks, go by, the program coordinator tells us more prisoners are taking the classes.
×
Most recent Utah stories