Estimated read time: 2-3 minutes
This archived news story is available only for your personal, non-commercial use. Information in the story may be outdated or superseded by additional information. Reading or replaying the story in its archived form does not constitute a republication of the story.
Samantha Hayes ReportingThe Salt Lake City Council is considering banning something many of us take for granted -- talking on our cell phones while driving. Other cities and states have done it with mixed reviews.
Research on this issue would certainly support a law against cell phones in the car, but it's also real life experience that pushes many to support a law like that. Recently a crash killed an East High student, she was hit by a man talking on a cell phone.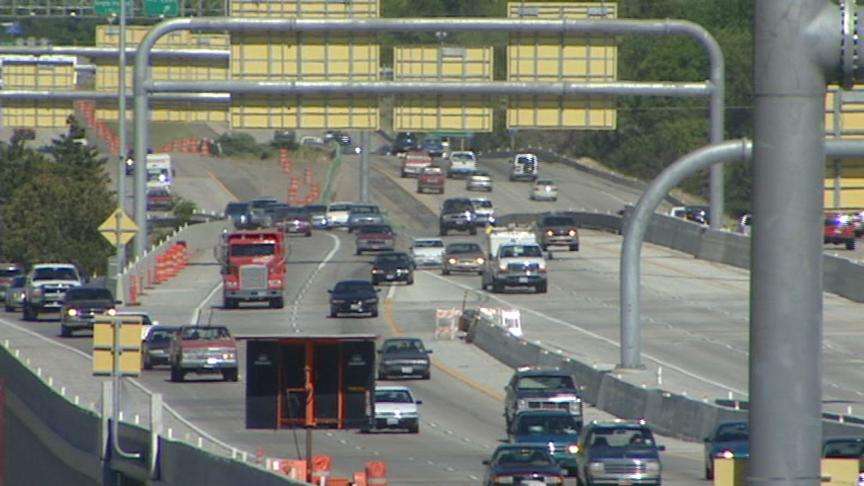 Your eyes may be on the road, but your mind is not. That's what many drivers have discovered while talking on the cell phone. That's why the Salt Lake City council is considering making it against the law.
Research from the University of Utah shows a cell phone conversation delays reaction time behind the wheel. Frank Drews and his colleague David Stayer showed us what they mean in a simulator a couple of years ago. Their research has been widely published and shows a teenager on a cell phone displays the reaction time of a 70-year-old driver.
"The logical conclusion is that we want to think hard about banning cell phone use when driving of any type and not only hand held cell phones," Frank Drews said.
Now his team is researching the effects of text messaging and driving.
"You are not only distracted because you are processing or composing a message, but you are looking down at the cell phone or PDA device you are using," he said.
Salt Lake City would not be the first to ban drivers from cell phone conversations. Other cities, states and foreign countries have struggled with enforcement.
What about hands-free cell phones? That's no good either according to researchers because you are still engaging your mind in conversation with someone in a different place, unlike a passenger who would also notice traffic.
×
Most recent Utah stories