Estimated read time: 2-3 minutes
This archived news story is available only for your personal, non-commercial use. Information in the story may be outdated or superseded by additional information. Reading or replaying the story in its archived form does not constitute a republication of the story.
SANDY -- A Draper family returned to their car following Real Salt Lake's big home opener only to find their car had been burglarized. Following their experience, police are warning that what you have in your car could tip off thieves to an even bigger payday.
Craig Jenson and his family are big soccer fans.
"[We're] season ticket holders. We're there at every game," Jenson says.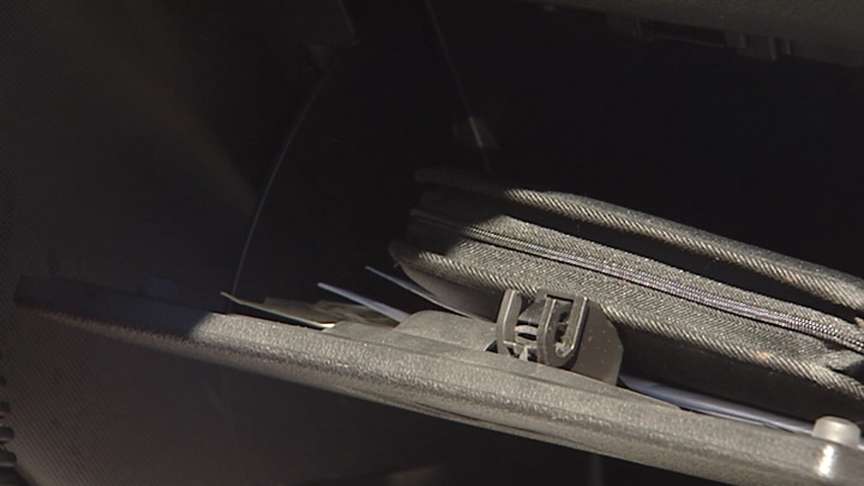 They were there the night RSL took on the Seattle Sounders, but the fun ended once they got back to their car, which was parked at Mount Jordan Middle School.
"[I] came around the car, noticed a bunch of glass on the ground, on the hood, up on the roof; and noticed the passenger-side window had been broken out," Jenson says.
At first, he did not notice anything was missing. Then he saw the glove box had been opened.
"Current registration was gone; and once we got in the car to drive away, I noticed our garage opener was also missing," Jenson said.
Nothing else in the car had been stolen. The thieves had passed on iPods and other valuable things left in Jenson's car.
Minutes later, Jenson found out his parents house had been broken into.
Most commonly stolen items from vehicles
Backpacks, gym bags, briefcases, day-planners

Cash/coins, checkbooks and credit/debit cards

Wallets and purses (even when hidden under a seat or in an unlocked glove compartment)

Laptop computers, iPods and MP3 players, (and docking stations)

Cell phones (and chargers)

Portable GPS navigation systems

Stereo/CD players (and faceplates), amps, speakers (even when bolted down!)

Jewelry, keys, mail (identity theft), tools

Anything of obvious value

-University of Oklahoma Police Department
"[I] made the connection that they had gotten the address off of the registration," he says.
Thieves couldn't get in through the garage, so they crawled through a window. They rummaged through the family's personal things and took jewelry, cash and credit cards.
"It's hard to understand how somebody can walk into another person's home, still be brazen enough to go through their sock drawers and underwear drawers," Jenson says.
"They most likely knew [the homeowners] would be away from the home for a couple of hours," says Sandy police Sgt. Troy Arnold.
Police say the thieves were looking for the car's registration and an address.
"These criminals [were] using something that every single one of us has: our registration to our vehicles," Arnold says. "The law clearly states that when stopped by police, you have to produce that vehicle registration. So, it's not something you can easily say, 'Well, I'm not going to keep that in my car any longer.'"
Police say the thieves racked up $8,000 on those stolen credit cards.
To help protect your personal information, officers say you should consider locking your glove box.
E-mail: aforester@ksl.com
×
Most recent Utah stories