Estimated read time: 2-3 minutes
This archived news story is available only for your personal, non-commercial use. Information in the story may be outdated or superseded by additional information. Reading or replaying the story in its archived form does not constitute a republication of the story.
SOUTH SALT LAKE -- A Utah family nearly drowned in the Colorado River over the weekend, but a stranger came to their aid.
The Broadbents, from South Salt Lake, were having a great family trip down in Moab. It was their 11-month-old's first time rafting down the Colorado River. Parents Judi and David and their 3-year-old had done it many times before, but this time was different.
"Holy crap! Yeah, I was a little freaked out!" Judi said.
Last Friday, they were nearly done rafting when their boat flipped over in the rapid known as the "Trash Compactor."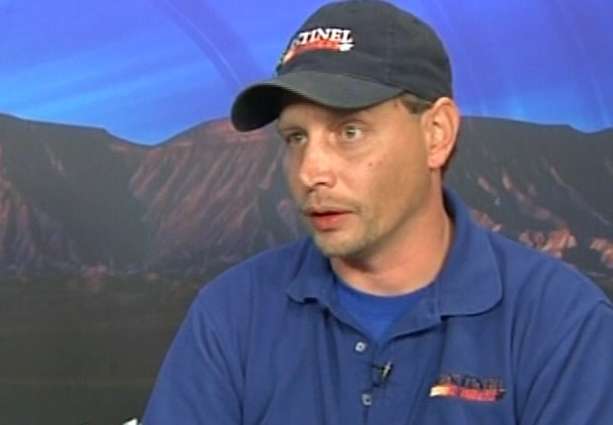 "It seemed like forever that we were underneath the water. It was probably only 5, 6, 7 seconds," Judi said.
"It was hard to hold my breath that long, I know that," David said. "So, it was a good amount of time."
They all had life vests on, but it was still a struggle. Judi held her boys while David was separated by the current.
Hypothermia and exhaustion were setting in. Then a man came down from the road and, without thinking twice, jumped in.
"I don't think you realize how cold that river is until you first step in it this time of year. I stepped in it and immediately I was like, 'Whew!'" rescuer Ken Goss said.
Goss is a former EMT and firefighter from Colorado. He jumped into the 50-degree water without a life jacket and started swimming.
Goss struggled to get to the family, but he finally reached them.
"I was just amazed that he was willing to risk his own life to do it," Judi said.
"I can't even explain how relieved I was at that point," David added.
Everyone recovered at the hospital, and they've all had time to reflect on what had happened.
"[It's] definitely a feeling of someone watching out for you, I guess, someone paying attention, putting someone in the right place at the right time," David said.
"I've done stuff like this thousands of times before; so if it happened again today, I'd do it again today," Goss said.
Goss doesn't have health insurance, but the hospital in Moab has comped his medical bills.
E-mail: ngonzales@ksl.com
---
×
Most recent Utah stories