Estimated read time: 1-2 minutes
This archived news story is available only for your personal, non-commercial use. Information in the story may be outdated or superseded by additional information. Reading or replaying the story in its archived form does not constitute a republication of the story.
MURRAY -- An impromptu stakeout of a stolen vehicle in Murray ended with a chase and two arrests. The suspects, Tyler Hutchings and Eric Horvath, both 27, have been booked into the Salt Lake County Jail.
Metro Gang Unit detectives were working in the area of 4500 S. State Street late Monday night when they spotted a stolen vehicle from Utah County around 11:45. No one was inside.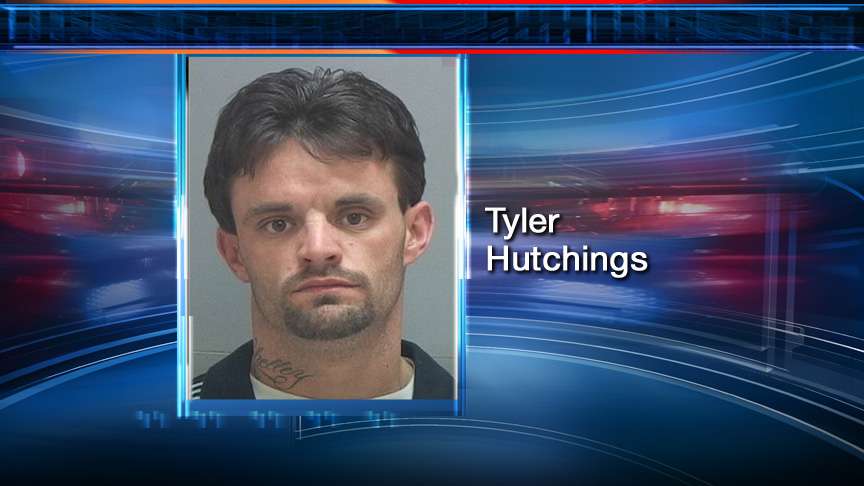 Instead of towing the car, they decided to stake it out.
A few minutes later, two men approached the vehicle, got in and drove away. Police then tried to pull over the car. But as an officer pulled up behind the stolen vehicle, the driver -- who police say was Tyler Hutchings -- sped away.
Lt. Jason Johnson of the Unified Police Department said, "One of the Metro Gang Units in that area, when they set up initially on that area, was able to deploy spikes on the vehicle. The spike deployment was successful and actually took out all four tires on the vehicle."
After the tires were spiked, the vehicle traveled for a few more blocks before coming to a stop. At that point, Hutchings and his passenger, Eric Horvath, took off on foot. Police caught them a few blocks away and arrested them.
Officers found a gun in the stolen vehicle, so both men will be charged with possession of a firearm by a restricted person. They also will be charged with possession of a stolen vehicle and felony fleeing.
Hutchings faces additional charges of possession of a controlled substance. Police say they found drugs on him when he was arrested.
E-mail: spark@ksl.com
×
Most recent Utah stories