Estimated read time: 2-3 minutes
This archived news story is available only for your personal, non-commercial use. Information in the story may be outdated or superseded by additional information. Reading or replaying the story in its archived form does not constitute a republication of the story.
SALT LAKE CITY -- Salt Lake City libraries are making great strides in teaching new moms that their babies don't have to read to appreciate a good book. That message arrives right after the baby.
At one day old, Erika Reed's new daughter doesn't understand, but her mom knows the importance of early reading.
"[It's] never too early," Reed says.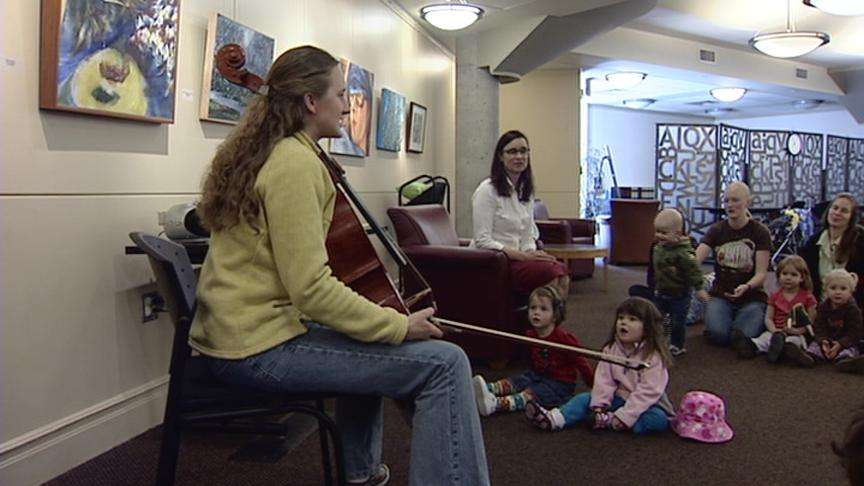 And that's why the Friends of the City Library has a new program to give all new moms in Salt Lake hospitals a new book and library card to take home with their new babies.
"Anything we can do to encourage literacy, we want to do," says Marian Martin, president of the Friends of the City Library board.
The group wants good habits to start early, since 50 percent of a child's mental development takes place before age 4. Once they get kids hooked on books, they hope moms will take them to the library, where books are just the beginning.
"I love stories," says 3-year-old Elle Palepoi. "We get to play with bubbles, and we just read books."
The libraries offers several programs aimed at babies and toddlers that make reading synonymous with fun.
"Books are probably the most played with item in our house," says mom Cheryl Eresuma.
The playful interaction that starts at the library gives kids a serious advantage when they go to school. One thing not lost on any of the moms: the library programs are free.
"Reading is just the fundamental of everything we do. Kids and education, that's where it comes from," says Lisa Grant, with the Sprague library branch.
CLICK HERE for tips on raising a reader.
For more information on Salt Lake City library programs, CLICK HERE.
E-mail: dwimmer@ksl.com
×
Related links
Most recent Utah stories