Estimated read time: 2-3 minutes
This archived news story is available only for your personal, non-commercial use. Information in the story may be outdated or superseded by additional information. Reading or replaying the story in its archived form does not constitute a republication of the story.
FARMINGTON -- For nearly two months, there haven't been any new developments in the case of two young Layton sisters who died from exposure to a rodent pesticide. Monday, prosecutors met to screen possible charges in the case.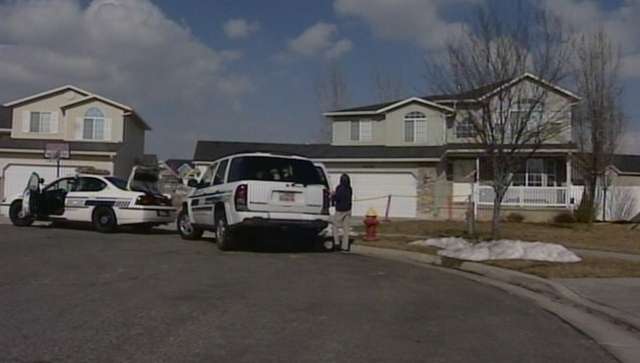 The prosecutors met for several hours and discussed multiple options. They're being meticulous, they say, because they want to make sure whatever decision they make is the correct one.
"Initially, we weren't sure what really caused the death of these two little girls; and until we got the medical examiner's report and saw the levels, we didn't really know what caused those deaths," says Davis County Deputy Attorney Rick Westmoreland.
Now that the state medical examiner has determined Rachel and Rebecca Toone died from phosphine gas exposure, the Davis County Attorney's Office and the Layton City Attorney are trying to decide what, if any, charges they will file.
"Now that we at least have more information that's been released through the medical examiner's report, we have to decide was this a malicious act? Was it reckless?," Westmoreland says. "[We have to] look at those types of things to determine what will be filed and whether or not Davis County ought to be filing them, or whether Layton City ought to be filing them, or whether one of the federal agencies ought to be dealing with it."
The Toone sisters died suddenly in early February after a pesticide technician treated their home for a vole infestation. Toxic gas seeped into the family's home.
Now, prosecutors are trying to determine whether the technician's actions were reckless and whether the pesticide label was clear enough to be followed accurately, among other things.
"Potentially, both. It would go to a training issue if the company didn't train him properly, certainly could go against the person who applied the pesticide. But again, at this point those are the things that we're looking at, and we want to make sure that everybody that may have culpability in this is taken care of," Westmoreland says.
Prosecutors are also looking at possible federal charges against those involved. Last week, the girls' deaths led to federal changes to EPA standards for handling the pesticide.
Prosecutors hope to know if they will file charges, and what those charges would be, in the coming weeks.
-----
Story compiled with contributions from Jennifer Stagg and Andrew Adams.
×
Related stories
Most recent Utah stories