Estimated read time: 4-5 minutes
This archived news story is available only for your personal, non-commercial use. Information in the story may be outdated or superseded by additional information. Reading or replaying the story in its archived form does not constitute a republication of the story.
SALT LAKE CITY -- There is a good chance you know someone with or impacted by a prescription drug problem. According to the U.S. Department of Health, Utah is fourth in the nation for non-medical use of pain relievers. Prescription drug overdose is now the number one cause of injury death in Utah.
"There are too many people for too long that have said they have chronic pain and are going through life drugged on these narcotics. It's wrong," said Dr. David Sundwall, executive director of the Utah Department of Health.
Related:
The Utah Department of Health just completed a year-long study on the 432 people who died of a drug overdose between October 2008 and October 2009. Researchers discovered more than half of them died from prescription narcotics. Shannon Anderson was one of those victims.
When Anderson's brother, Brandon Bott, began cleaning out his sister's house after she died he was shocked at the number of empty prescription pill bottles he found. "It wasn't until we were cleaning out her belongings back in her medicine cabinet, in her closet and found just vast quantities of pill containers and really realized what she was going through," Bott said.
Utah's illegal prescription drug use
Of the 1.8 percent of Utahns surveyed who said they used pills not prescribed to them:
97% obtained them from a friend or relative
85% got the drugs for free
10% stole them
4% purchased them
Why?
72% used for pain relief
15% used "for fun"
4% used for anxiety relief
-CDC
Shannon Anderson began taking painkillers after a surgery and never stopped. She died of an accidental drug overdose on May 9, 2009 -- the day after she got engaged. She was 38 and left behind two daughters. "She was definitely somebody contemplating the positive things in life. If she knew she was going to die because of this she would not have been taking it," Bott said.
At the time of her death Shannon had four prescriptions for narcotic painkillers from the same doctor. According to the Utah Department of Health, most victims of drug overdoses had at least one valid prescription.
"I hope people will recognize this is a problem and take a look at the system that is allowing people to get such great access to medications that are addictive," said Bott.
According to state health department statistics, the average age of an Utahn who died of a prescription drug overdose and had a prescription was 41 years. Most deaths occurred between the ages of 35-54, but prescription drugs are also spreading through Utah schools.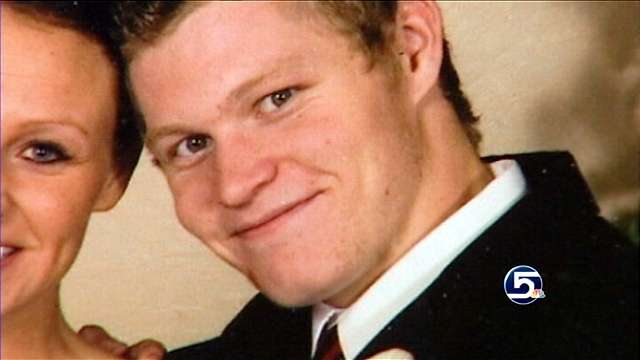 Salt Lake City Police Chief Chris Burbank says prescriptions are sold or traded in every high school in Salt Lake City. "They have access in a lot of cases to prescription medication that's in the home, that's in the medicine cabinet," said Burbank.
That's how Derek Barnes got his first Lortab pill. When he was in the 7th grade his friend shared his mother's prescription. Barnes soon developed an addiction he and his family would fight for the rest of his life.
"He knew they were ruining his life but he couldn't explain it to me. He wanted to get better, but he couldn't leave them alone," said Barnes' mother Gayle. Barnes died in June at the age of 21. "He had no reason to give his life up so early, but he couldn't beat it," said Gayle Barnes.
Beating addiction is a lifelong battle for many. Radio personality Mark Van Wagoner fought his addiction to prescription painkillers for years. "I cannot describe the amount of physical and emotional pain that my family and I have endured."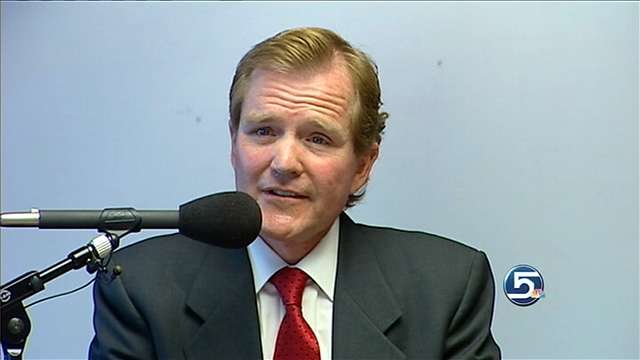 Van Wagoner is fortunate. He discovered the National Opiate Recovery Foundation, got help and came out of his fog. "In recovery speak, we call that a good thing. In family we call that a miracle."
It's impossible to know how many people are misusing prescription drugs, but we do know the problem is mainstream; it's in our homes, our schools and impacts almost everyone.
"Drugs do not discriminate. They are going to touch all of us somehow. And it's going to be good people. People we love. My son was a good boy."
Since 2000, Utah has experienced a more than four-fold increase in deaths associated with prescribed opioid pain medications.
Last year, the Utah Department of Health, FBI, Drug Enforcement Administration, Salt Lake City police Department, Utah Division of Occupational and Professional Licensing and multiple other agencies teamed up to create an unprecedented task force to attack the problem. Since then, the Utah Pharmaceutical Drug Crime Task Force has initiated 15 investigations into drug trafficking, prescription fraud, doctor shopping and criminal medical professionals.
E-mail:cmadsen@ksl.com
×
Related links
Related stories
Most recent Utah stories