Estimated read time: 6-7 minutes
This archived news story is available only for your personal, non-commercial use. Information in the story may be outdated or superseded by additional information. Reading or replaying the story in its archived form does not constitute a republication of the story.
SALT LAKE CITY -- Utah is fourth in the nation for non-medical use of prescription pain relievers. Prescription drug overdose is now the number one cause of injury death in Utah. Between October 2008 and October 2009, 432 people in Utah died from accidental drug overdoses and more than half of them died from prescription narcotics.
This week on Sunday Edition, KSL's Bruce Lindsay talks with a recovered addict, a mother whose son lost his life to addiction and a doctor working to find solutions.
Segment 1: Stories of Addiction
Prescription drug abuse has touched and continues to affect the lives of thousands of Utahns. Two people who have felt the tragedy of drug abuse share their stories.
First, radio host Mark Van Wagoner tells his story of addiction and how he found his way out of the darkness. Van Wagoner took his first Lortab as a teen after undergoing surgery. The pain medication filled a void in his life.
"For the first time in my life, when I took it, I had always felt something missing in my life, then I felt complete," he describes. "I feel whole, I feel normal."
Related:
Van Wagoner knew that he had a genetic predisposition to addiction because of his family history and for years he was able to control his addiction.
"I controlled it for a long time," he explains. "I knew that I has a tendency for this, so I was going to control it. I had a doctor who gave me 20 Lortabs a month. And I was on that for 10, 12, 13 years and I never needed anything more than that... but then a crisis happened in my life and it escalated from 20 a month to 50 a day."
He realized that he had a problem when taking the drug was always on his mind.
"It was the first thing I thought of in the morning and the last thing that I thought of at night, and how to get more. It controlled my life," says Van Wagoner.
Van Wagoner first sought treatment in 1992 and enrolled in a 12-step program in a treatment facility. He describes it as one of the best things he has ever done.
His says his addiction has cost him a lot -- prestige and a beautiful home. He is grateful his five children have avoided addiction. "I told them, 'If you pick up a cigarette, if you pick up any pain pills, if you pick up any booze, anything, you are going to unlock a dragon that you will spend the rest of your life trying to put back in the bottle,'" he says.
Next, Gayle Barnes shares her son's story. He became addicted to prescription pain relievers as a young teen and lost his battle in his early 20s. Barnes' son, Derek, got his first Lortab from a friend at school when he was 13 years old. She says her son was immediately hooked.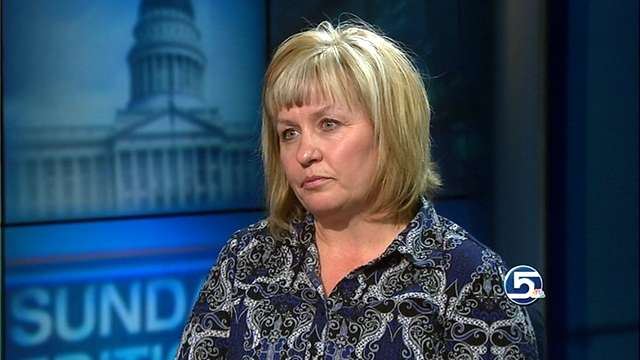 Barnes' explains her family did not know pain pills could be so addictive. "We had confidence that if it came from a doctor that is was pretty safe," she says. "We were so uneducated, as most parents are. I don't think that we understand the pull that the Lortabs and the Percocets and the Oxycontins have on addictive behavior people."
The Barnes family tried many different kinds of rehab facilities, including a 6-month lock down program, but, as she describes, "he was always pulled back into it."
"He was just very, very addicted, very drawn to it," she says. Derek died last year at age 21.
Barnes has one tip for parents: "Don't leave your prescriptions down and if you are given them, get rid of them when you are done with them."
She wants to warn other parents, you never know if your child will become addicted. "Personally, don't give a child that's gone to the dentist with a bad tooth ache a Lortab," says Barnes. "Why would you take that chance with your child? You don't know if that child is going to be addicted or not."
Segment 2: Doctor's Insight
Dr. David Sundwall, Utah State Health Department executive director, explains why prescription drug overdoses are on the rise, what is being done to combat the problem and how everyone can help.
Since 2000, Utah has experienced a more than four-fold increase in deaths associated with prescribed opioid pain medications.
"In our state, this misuse and abuse of drugs now exceeds car crashes. It is something that has overtaken us, and here's why -- when I was a young doctor in training, I was told to be very wary of narcotics. In fact, we were probably too shy to give these drugs to people in pain or dying. And then there was this federal study that was done in the early 1990s, and it said that we need to be more aggressive in managing pain. And so guidance came from the federal government that said be more liberal in using these stronger pain meds," Dr. Sundwall explains.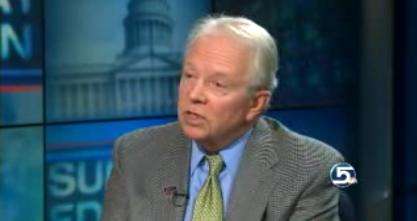 He says taking narcotics for pain makes sense if the patient has a terminal illness or is suffering from an injury, "but somewhere along the way the pendulum swung too far and we started using these for pain management over months. And I think that is probably inappropriate and we are now revisiting whether that was ever a good choice and we need to get back to using these very strong drugs on a more time limited basis."
Dr. Sundwall believes that fighting the problem of prescription drug abuse requires cooperation from three groups: pharmaceutical companies, patients and doctors. He says that narcotics are over prescribed and over marketed. He is pleased that pharmaceutical companies are starting to help solve the problem. "I see an emergence of a more responsible behavior on the part of the pharmaceutical companies who are aware that these drugs are not as safe as they were thought to be," says Dr. Sundwall.
Patients are also starting to take responsibility. "I have patients now who are waking up and are not expecting a prescription for a narcotic drug," he describes.
These medications can be used safely to help people with chronic pain if taken as directed. "They can take them over time safely and, if they are not predisposed to addiction, they will probably be alright," explains Dr. Sundwall.
Several organizations are working to battle the problem of prescription drug abuse. The Utah Pharmaceutical Drug Crime Project is a law enforcement effort, headed by Salt Lake City police Chief Burbank, to stop illegal prescription drug trafficking and help people learn how to dispose of prescriptions safely. The Utah Health Department is focusing on discovering what makes people at risk for prescription drug abuse and recently completed a year-long study on overdose deaths attributable to prescription drugs. The findings indicate that people dealing with economic stress and who had previously abused drugs, often illegal, are most at risk.
Dr. Sundwall has a simple tip for everyone to follow when it comes to prescription medication -- "use as directed only."
×
Related links
Related stories
Most recent News stories