Estimated read time: 2-3 minutes
This archived news story is available only for your personal, non-commercial use. Information in the story may be outdated or superseded by additional information. Reading or replaying the story in its archived form does not constitute a republication of the story.
LITTLE COTTONWOOD CANYON -- A spring storm has forced the closure of Little Cottonwood Canyon and put the town of Alta under interlodge alert, which means that no one can be outside until the avalanche danger has subsided.
The snow fell, and continues to fall up Little Cottonwood Canyon Tuesday night.
"It's been full-on storm, like we haven't had all year," said Jim Collinson, assistant director of the Snowbird Snow Safety Department.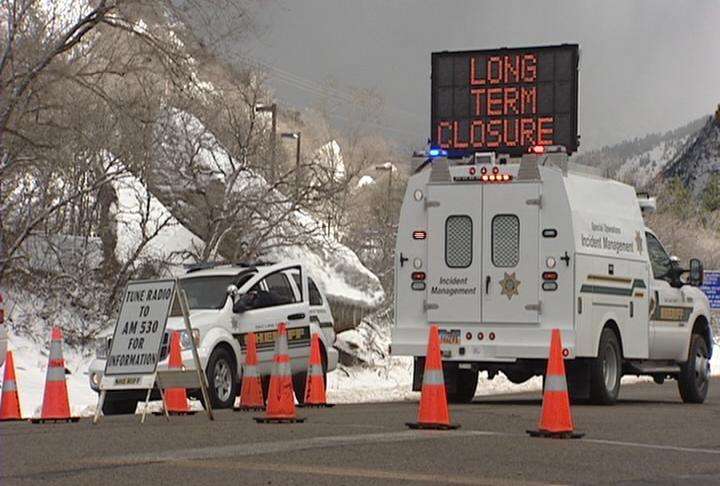 Both Snowbird and Alta received more than three feet in the past 24 hours. It would be great for skiing if the resorts were open. The entire area is under interlodge and has been since Monday night.
"Interlodge restrictions are: You may not leave the building you're currently in," Collinson explained.
In other words residents, skiers and employees are snowed in while crews try to mitigate the avalanche danger from the huge spring storm. They're all lying low, waiting for the restrictions to be lifted.
"Everyone in town has had a great attitude about this, been very helpful," said Alta Town Marshal Mike Morey. "All the businesses have pitched in to inform the visitors [of] the restrictions and make sure they're well fed and entertained."
At two points during avalanche control, the town went on maximum security. People had to gather in a certain spot in their homes or lodges, in an area deemed least likely to be hit by an avalanche.
"We're used to large spring storms up here. This is a big one," Morey said.
Related:
On the other side of the closure, Unified Police had the canyon blocked off.
"We don't expect it opening anytime soon," Unified police Officer Shane Chandler said.
It comes as bad news to those snowed out on the wrong end of what promises to be some of the best powder of the year. Mark Baranek, of Chicago, says he's been stuck in the valley, away from his Snowbird hotel room, since Monday.
"It's disappointing, but they gotta clear the road, and so we'll try again tomorrow," he says.
Officials say there have been several avalanches onto the main canyon road, as well as 5- to 6-foot snow drifts and a lot of wind. Still, they are optimistic that everything will be open Wednesday morning.
The Alta Central Information Line 801-742-3403 has updated road conditions, weather, and plans for control work.
E-mail: sdallof@ksl.com
×
Related links
Most recent Utah stories