Estimated read time: 2-3 minutes
This archived news story is available only for your personal, non-commercial use. Information in the story may be outdated or superseded by additional information. Reading or replaying the story in its archived form does not constitute a republication of the story.
Samantha Hayes Reporting Debris on the road is a constant problem. It's top of mind right now after a woman suffered serious injuries when a metal rod crashed through her windshield and through her face. Brenda Shaw is expected to recover.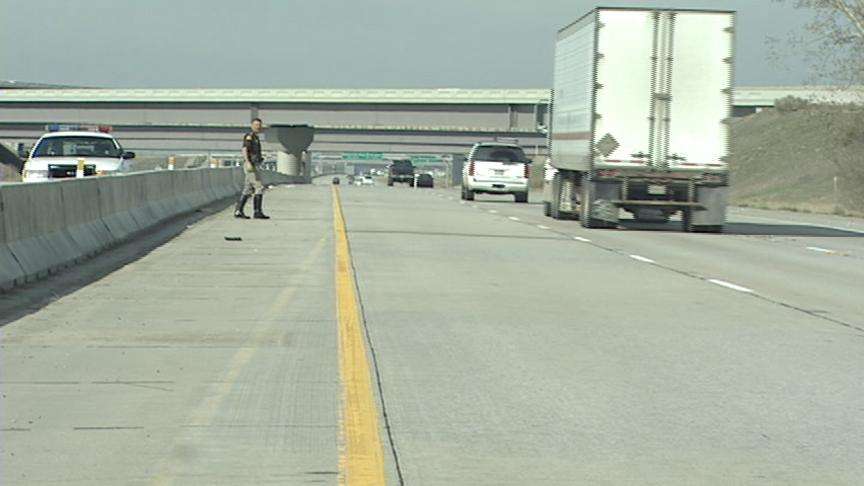 When those objects land in the path of traffic, they can seriously injure or even kill. And the process of getting debris off the interstate can be just as dangerous. Road obstacles also create a chain of dangerous maneuvers for drivers and troopers who try to clean it up.
By 10:30 this morning, 10 calls had already come in to Utah Highway Patrol Sergeant Brian Smith for debris on the road. "I'm going to start a slowdown and try to get the pallet out of the way myself," he says as he works to remove debris in the road.
He drives fast, as the longer the pallet is on the interstate, the more likely it is to cause a crash. "It's important for us to get that off the road," he says. Road hazards can also be in the form of having things piled too high or not properly tied down.
Off the interstate you can see all sorts of things, including a bumper and a wheelbarrow. UHP is asking drivers if you see something fall off another car on the road, to call them right away with a license place number. "Especially when it's caused a crash," Sgt. Smith added, "So if people are getting hurt we are able to follow up and file charges on people who have lost debris."
And for your own safety, Smith reminds drivers to look farther down the road, even 12 seconds down the road. There is no hard and fast rule for what to do, but Smith advises NOT to swerve out of the way because you may hit another vehicle.
UHP makes more stops for road debris as the weather gets warmer, when more people are landscaping and building.
×
Most recent Utah stories