Estimated read time: 1-2 minutes
This archived news story is available only for your personal, non-commercial use. Information in the story may be outdated or superseded by additional information. Reading or replaying the story in its archived form does not constitute a republication of the story.
OGDEN -- Families in the Air Force often move up to nine times before their kids graduate from high school. Imagine doing it with a disabled child.
There are thousands of families in the Air Force who have family members with special needs. At Hill Air Force Base alone, there are more than 300 active-duty families that need special assistance.
Wednesday at the base, a program was explained to those families. It's called the Exceptional Family Member Program, or EFMP. Hundreds of families and dozens of local service providers were there for the open forum.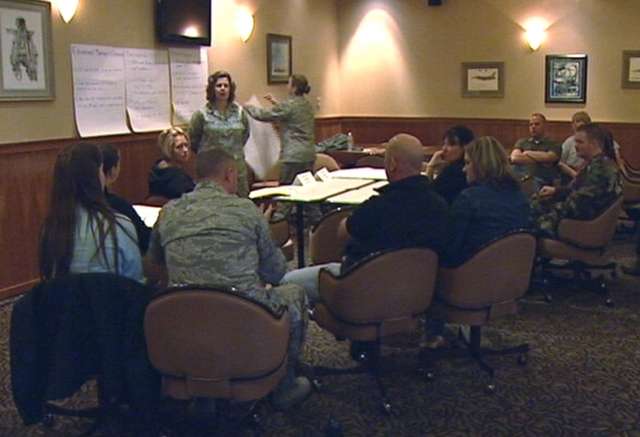 "Our child has cerebral palsy, and this summit is awesome with information, other families to meet; it's just been very helpful," said Jennie and Daniel Bosche.
The forum started early Wednesday morning. Its main objective was to help the Air Force find out how it can help these families.
"To find out from them what is not working, what do they need? How can we, Hill Air Force Base, help them overcome these hurdles to success in their lives," said Co. Don Hickman, 75th Medical Group commander in the U.S. Air Force.
For families who enroll in EFMP, their situation will be taken into consideration for future assignments. For example, the family may be stationed near a hospital that can best accommodate their needs.
President Obama signed the Defense Authorization Act last October, which creates a program to support military families with special needs, establishes a Defense Department Office of Community Support for Military Families with Special Needs and requires a policy on support to those families.
There are only four bases in the country that received a grant to fund this program on the base.
E-mail: abutterfield@ksl.com
×
Most recent Utah stories