Estimated read time: 3-4 minutes
This archived news story is available only for your personal, non-commercial use. Information in the story may be outdated or superseded by additional information. Reading or replaying the story in its archived form does not constitute a republication of the story.
Tonya Papanikolas ReportingTrolley Square shooting victim Carolyn Tuft says in the midst of her tragedy she encountered an angel. That angel was a girl who saw Carolyn lying injured with her daughter at her side and offered help. The teenager now wants to share the remarkable story you haven't heard.
Rachel Bass is just 18 years old. As young as she is, after the shooting, she ran to help while everyone else was running out of the mall. She and Carolyn have now become close friends, almost like mother and daughter. Because of that night they share a special bond.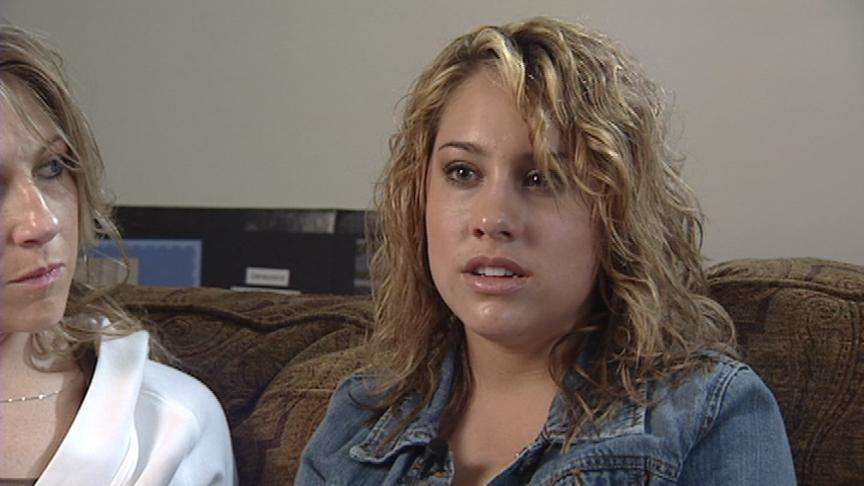 When Carolyn Tuft was lying on the floor at Trolley Square, thinking she was going to die, she had only one thought in her mind. "I was desperate to get a hold of my family, my kids, my friends and tell them goodbye. I knew I was dying, I knew it," she said.
But because of her gunshot wounds, she wasn't able to do it herself.
Carolyn said, "I couldn't dial. I couldn't see, and I felt like I had minutes left. And it was just the most desperate feeling."
So it was like a gift from heaven when she heard the voice of 18-year-old Rachel Bass. "Rachel, I consider her my angel because she came in and rendered aid. And she's this cute little 18-year-old girl I'd never met," Carolyn said.
Rachel had been working at European Linens, near the store Cabin Fever, when she started hearing gunfire and saw a woman get shot. She ran to the back of the store and hid but couldn't block out the sounds.
"I heard people screaming, I heard what he said to someone, 'What are you looking at? I'm gonna shoot you next,'" Rachel told KSL. "I heard, I could hear him loading and unloading."
After what seemed like forever, Rachel heard the gunman's shootout with police and then listened as officers called for paramedics. Though she wasn't sure the shooting was over, she rushed to respond.
Rachel is a scrub tech at LDS Hospital, so officers gave her gloves and sent her to check on the victims. When she went in Cabin Fever, several people were dead, but she noticed Carolyn still alive.
"I just went over to her, and I put my hand on her back and arm, and I just told her it was gonna be OK," she said.
Carolyn was face down and couldn't see Rachel, but she asked if Rachel could help her call her loved ones.
Carolyn said, "She stayed there with me and helped me get through to the people I needed to get through to."
Rachel also helped paramedics remove Carolyn's clothes so they could treat her wounds.
"We needed to cut her clothes off, and they were trying to find scissors, and there were just some lying right next to me, so I just grabbed them and cut," she said.
After that, Rachel realized she couldn't help any more, so she left. But the next day she visited Carolyn in the hospital.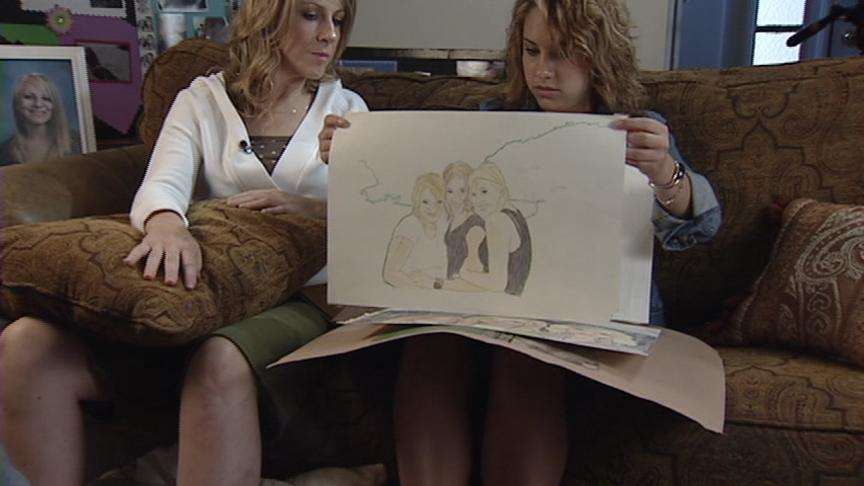 Rachel told KSL, "It gives me so much peace to see that she's doing well, and I don't know, I wouldn't be OK if it wasn't for her. She's so strong."
"We're helping each other heal. She's like my kid now. She's got to hang around and be part of the family because we need each other," Carolyn said.
Rachel agrees. "Out of such tragedy came such a good thing. I couldn't have asked for a better family or a better friend or better people to be around."
And though Rachel never met Carolyn's 15-year-old daughter, Kirsten, she feels like she now knows her. "It's emotional for me; she's such an inspiration, just stories, I love hearing about her. She makes me just want to live life."
Carolyn and Rachel have seen each other numerous times since the shooting. Friday night we'll show you the outpouring of support Carolyn has received from the community, plus we'll tell you how she's healing physically. When you see her x-rays, you'll be amazed!
×
Related links
Most recent Utah stories