Estimated read time: 2-3 minutes
This archived news story is available only for your personal, non-commercial use. Information in the story may be outdated or superseded by additional information. Reading or replaying the story in its archived form does not constitute a republication of the story.
John Daley Reporting Utah's pro soccer franchise is revealing the name of a new major investor after the story broke last weekend that its former big investor, Goldman Sachs, had pulled out of the team's Sandy stadium deal.
The company is another Manhattan-based investment firm.
The Real Salt Lake stadium saga has seen many twists and turns. Team officials insisted a replacement investor had been found but declined to say who it was.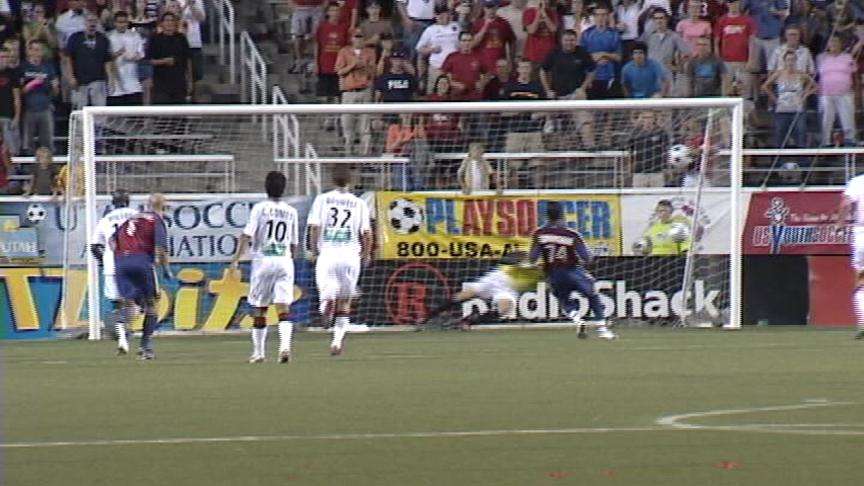 "I think I heard about that in a phone call with Dave Checketts at some point." Governor Jon Huntsman said. "I can't remember if it was a week or two ago. I've had one phone call in the last month, since the legislative session ended. I think there was some mention that there was another group that would be taking Goldman Sachs' place." When asked if he knew who it is, the governor replied, "I don't recall. It might have been mentioned, but I don't recall who it would be."
The governor is widely regarded as the key figure in helping the team win support for the deal on Capitol Hill, but polls have shown public disapproval of using public funding on the project, and a petition drive now aims to put the issue to a vote.
Late this afternoon, Real Salt Lake called KSL-TV to identify the investor. It's iStar Financial, a New York City-based investment capital company listed on the New York Stock Exchange.
Both the governor and Sandy City expressed confidence today in the team's viability. "Whoever steps into Goldman Sachs' place obviously is assuming whatever the business plan was before, so I'm not sure any of the numbers change a bit," Governor Huntsman said.
"Is there any reason for the public to be worried? No. Absolutely not," said Sandy Economic Development Director Randy Sant. "This is a Wall Street investor, very strong. They've funded similar types of projects. I don't think there's any reason for them to be worried."
Sant says construction will start soon. The stadium is slated to open in August of 2008.
×
Related links
Most recent Utah stories